Open
HR Executive
Intern/Associate/Independent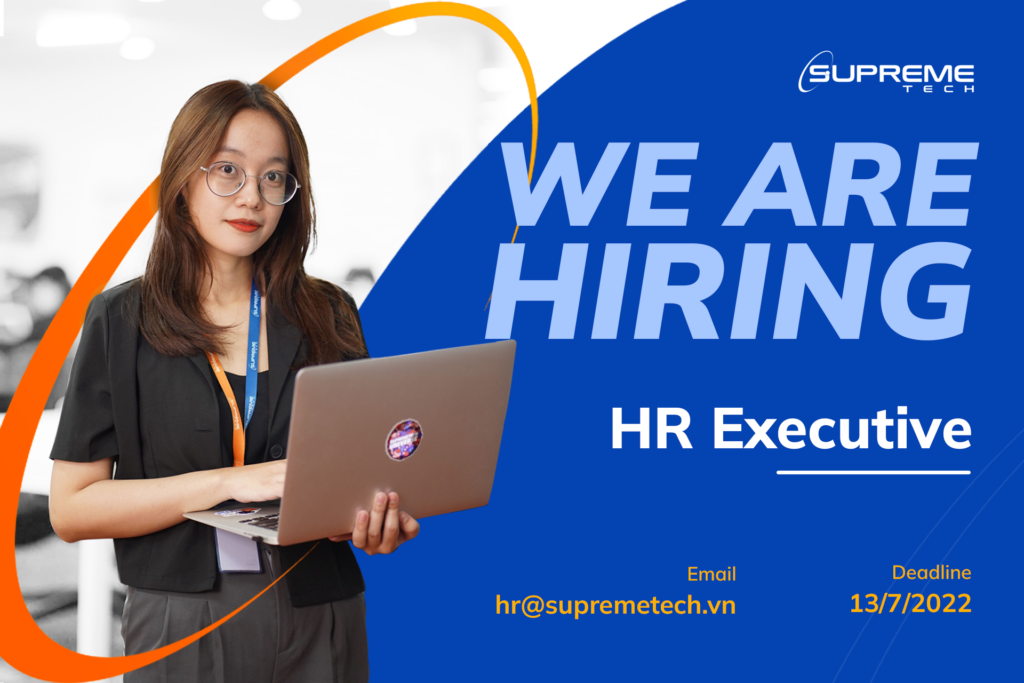 About us
SupremeTech is a Technology Company focusing on web service, video streaming, video distribution and AI technology-based in Da Nang, Viet Nam. We are a strong team of more than 150 members experienced in the Japanese software development market for more than 6 years. As the world is changing day by day, we also shift our target to building high-quality products that serve the quickly evolving needs of global internet user.
This is an HR position but you will have the opportunity to take part in our new HR tech product – Talenten operation team and be a part of the startup team within SupremeTech. Interested in technology and want to build the next world-class products together? Join us.
Responsibilities
Recruitment
Support other HR team members in facilitating our recruitment process and plan
Receive and process candidate CVs, arrange interviews and track results
Post job vacancies, answer candidates' questions, and maintain good connections with potential candidates
Take part in the HR- tech product team – Talenten, to regularly exchange and generate ideas with the HR team and CEO to increase recruitment efficiency
Actively contribute ideas to the team to build recruitment strategies, job fair events, and internship programs,…
Communication
Participate in supporting external and internal events
Manage, create content, including text posts, videos and images for use on social media (e.g. Facebook, Company Website, LinkedIn…) to promote the company's branding
Contribute new ideas to promote the company's image and improve internal relationships effectively
Admin
Take responsibility for reception tasks, dispatch distribution…
Purchase and follow up office facilities and utilities (such as water supply, electricity, stationery, … )
Ensure and maintain a fresh and attractive working environment by admin tasks
Requirements
Language skill: Strong verbal and written communication English with TOEIC (700 and above) or IELTS (6.0 and above) certificate
Know how to apply different tools of social media sites (Facebook, Linkedin, …)
Be able to use various marketing tools (digital marketing, advertising tools,…)
Reliable, creative, proactive, sociable, high sense of responsibility
Experience with major IT recruiting channels and good-looking appearance are plus points
Good attitude and teamwork spirit
Benefits and Cares
13th-month pay (yearly bonus)
Bonus on National Public Days
Annual leave: 12 days
PTI Health Insurance
Salary review: twice a year
Promotion opportunity
Yearly company trip, Year-end party
Training Incentive Program, Team building Allowances
MacBook is provided
How to apply?
Please send your CV to hr@supremetech.vn with the title "Application for HR Executive" or you can contact us via phone number 02363.626.989 if you have any concerns. We look forward to working with you.