Open
Infrastructure Intern
Intern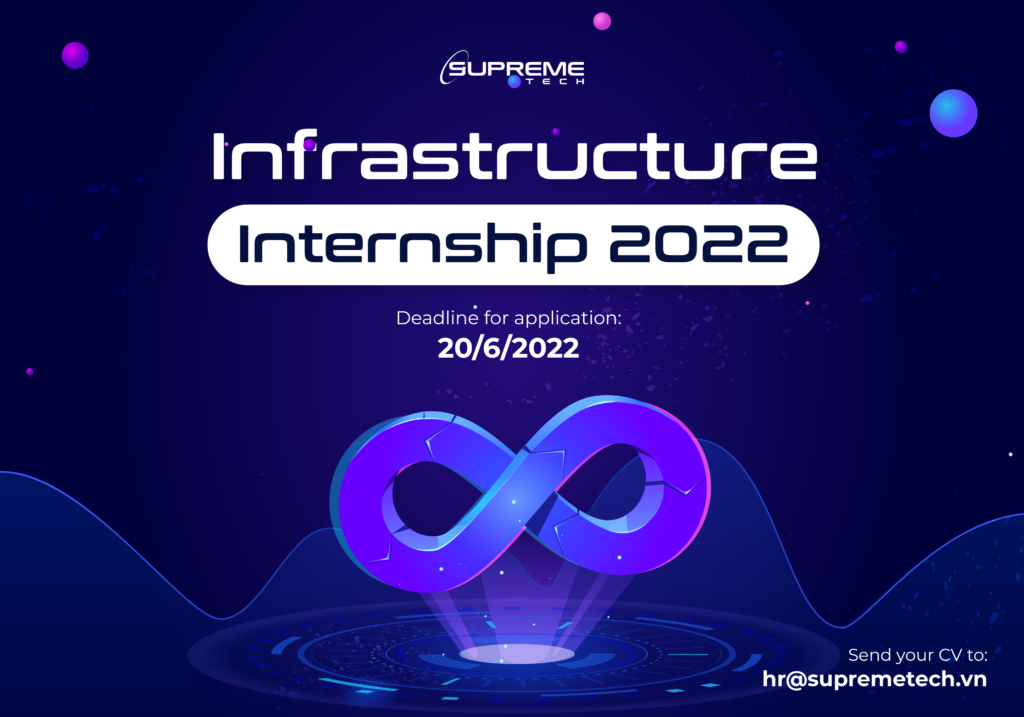 About this internship program
SupremeTech is a software development company with a strong team of more than 150 members experienced in the Japanese market for 7 years. This year we want to scale up our team and catch up with the explosive business growth.
If you are interested in infrastructure technology and looking for a career path in a fast-paced growing technology startup, this is the internship program for you.
In this internship program, you will
Learn how to design, deploy and operate infrastructure, especially in the AWS environment, with practical hands-on labs
Learn how to implement and handle application deployments
Participate in appropriate training to acquire and maintain the knowledge necessary to be effective in the position
Continuous opportunities to become official employees
Qualification we would love you to have
Last year or fresh graduate student major in IT/Engineer related field
Basic networking and Linux system administration knowledge
Basic programming and scripting knowledge
Be able to use English to read technical documentation, and research a new technology
Be able to analyze and resolve problems
Proactive, strong work ethic; attention to detail; and the desire to learn and grow
How to apply?
Please send your CV to hr@supremetech.vn with the title "Application for Infra Internship Program" or you can contact us via phone number 02363.626.989 if you have any concerns. We look forward to working with you.