Open
Machine Learning Intern
Level: Intern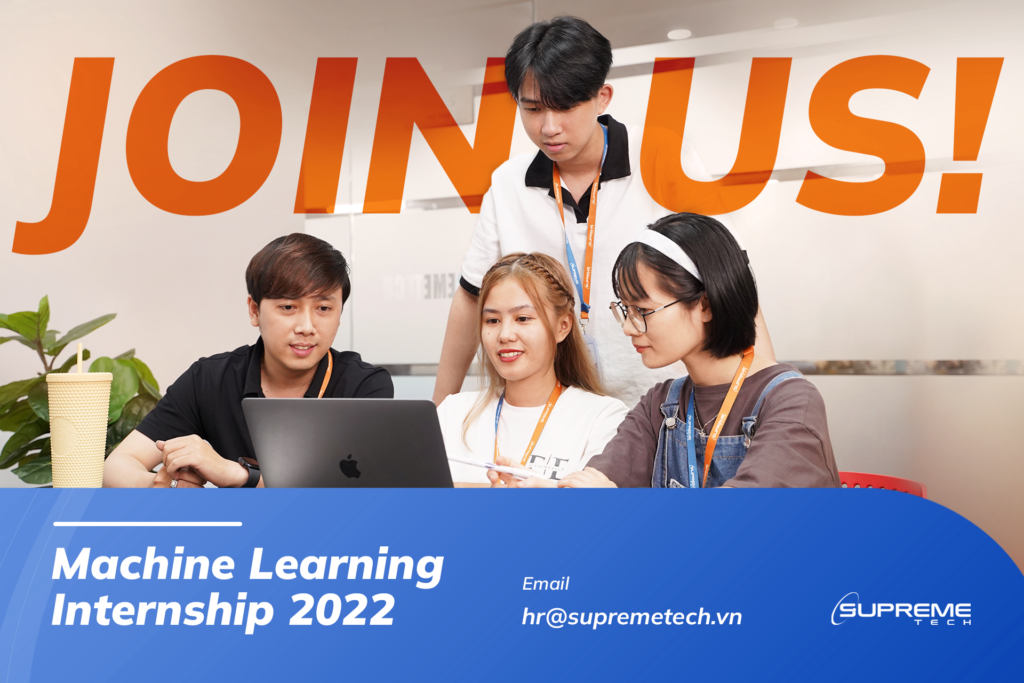 Machine Learning Internship Program
About this internship program
SupremeTech is a software development company with a strong team of nearly 200 members experienced in the Japanese market for 7 years. This year we want to scale up our team and catch up with the explosive business growth.
If you are interested in infrastructure technology and looking for a career path in a fast-paced growing technology startup, this is the internship program for you.
In this internship program, you will
Improve your math and programming skill.
Build awesome ML models by using Python.
Build awesome applications by using powerful ML libraries like TensorFlow, MediaPipe..
Qualification we would love you to have
Good logical thinking, love to learn new technologies
Knowledge about Python
How to apply?
Please send your CV to hr@supremetech.vn with the title "Application for Machine Learning Internship Program" or you can contact us via phone number 02363.626.989 if you have any concerns. We look forward to working with you.