Open
Project Manager/Scrum Master
Level: Associate/Independent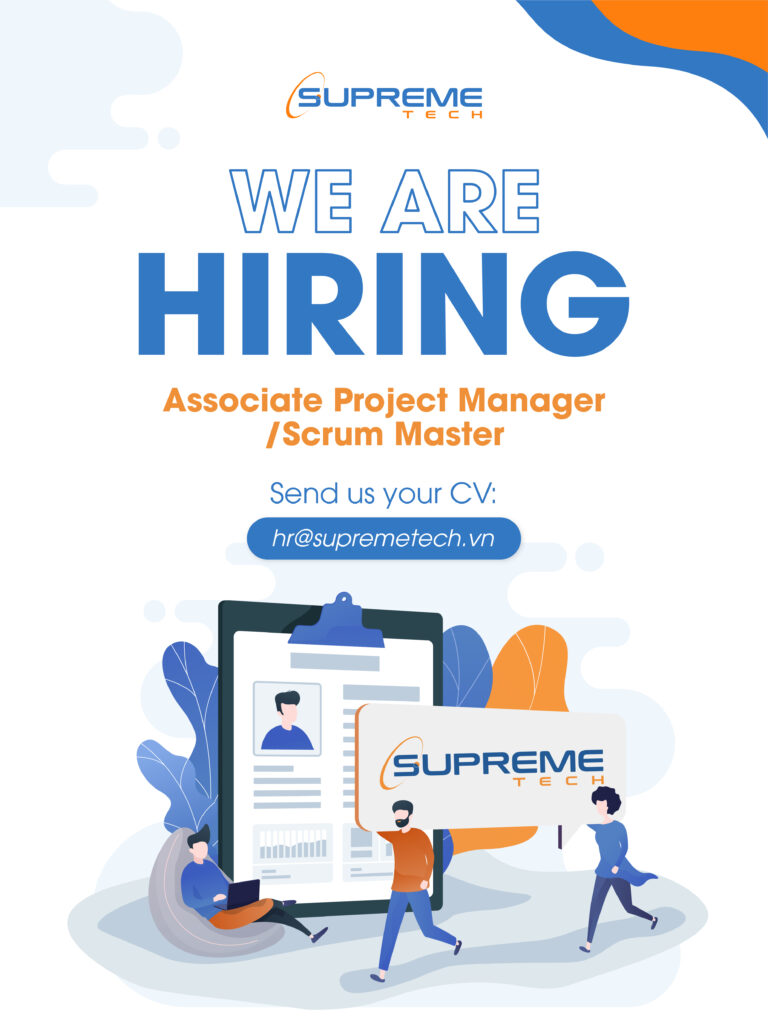 About us
SupremeTech is a Technology Company focusing on web service, video streaming, video distribution and AI technology based in Da Nang, Viet Nam. We are a strong team of more than 150 members experienced in Japanese software development market for more than 6 years. As the world is changing day by day, we also shift our target to building high quality products that serve the quickly changing needs of the global internet user. Interested in technology and want to build the next world-class products together? Join us.
Responsibilities
Ensuring that all projects are delivered on-time, within scope and within budget
Initiating software development project team following Scrum Framework
Ensuring events in Scrum are consistent in taking place at same time and same locations within the Time-boxed
Ensuring all members understand artifacts (Product Backlog, Sprint Backlog, Burndown Chart, etc.) and how to work efficiently with them
Helping each member understand their own roles and responsibilities in the project
Building a productive environment, encouraging the Development Team, making them enjoy working on the project
Using appropriate Scrum techniques and measurement to ensure delivery of high quality software product
Operating the team works together smoothly, resolves impediments immediately if any and avoid affecting the project progress
Maintaining comprehensive project documentation
Tracking the project progress and reporting the project health check weekly to Delivery Manager and PMO
Requirements
3+ years/5+ projects of experience in software development team
Competency understanding and knowledge of technical aspects of web (PHP/Ruby/Java/.NET) or mobile (iOS/Android) applications.
Familiarity with Software Development Life Cycle
Familiarity with Project Management Tools such as JIRA, Redmine, Backlog
Excellent communication skills. Confidence in problem-solving and conflict resolving.
Degree in Technology, Computer Science or similar field
Advanced level in English written and spoken. TOEIC 700 or equivalent
Self-motivated and result-oriented working style
Ability to adapt to a changing environment
Japanese certification is a plus
Scrum master certification is a plus
Our Key Benefits and Cares
13th month pay (yearly bonus).
Performance review and salary adjustment twice a year.
Promotion opportunity.
Yearly health check at one of the top hospitals in Danang.
PTI Healthcare Insurance.
MacBook is provided
Bonus on National Public Days
Training Incentive Program, Team building allowances
How to apply?
Please send your CV to hr@supremetech.vn with the title "Application for Associate Project Manager/Scrum Master Position" or you can contact us via phone number 02363.626.989 if you have any concerns. We look forward to working with you.