Problem
All the existing remote work tools mostly focus on "online meetings", but less on employee presence & spontaneous collaboration that happens in a physical office. Are they actually 'present' and productive? It makes you wonder if your colleagues are available for the relevant discussion or meeting and whether the bond among members is well maintained?
Today.ly tries to provide a virtual office space where you could see your coworkers signing in daily and working as a unit, in real-time, just like in a physical office.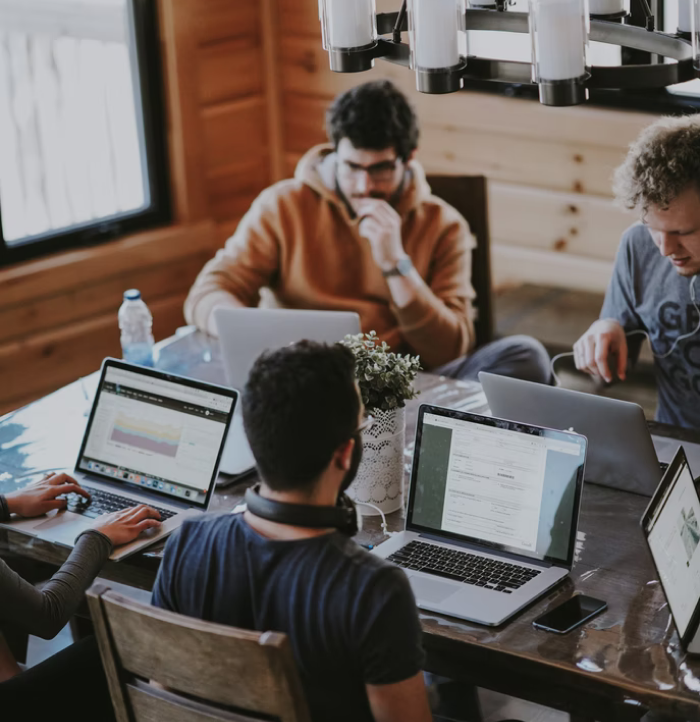 SOLUTION
Project overview
Create a simulated virtual office inside a browser, where you can see your team and talk to them instantly.
Challenges
Our mission is to create an application that users can see their co-workers available in a virtual workspace and ready to start a conversation within 5 seconds.
The application provides real-time communication via voice call, video call, screen sharing, and text chat. Since our users will use the product for their professional work, 24/7 service availability and stability are top priority.
The product's first release should be a web application so that users can start talking quickly without download time. However, regular users will require a desktop app so we also have to plan for the desktop application in the near future.
Results
Today.ly is a collaboration platform that provides most of the goodness around a physical office. It gives a simulated office view where you have your Workspace, Conference room, Lounge, etc. You can start talking to your colleagues with just one click and everything works in real-time.
FEATURE HIGHLIGHTS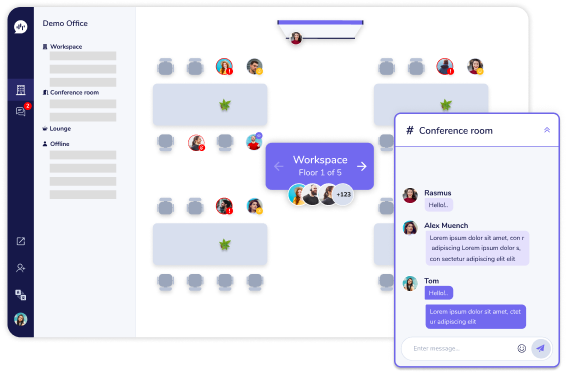 Realistic workspace
Today.ly's virtual office space is simple yet attractive where you could see the whole office activities like people coming in, changing seat, working, meeting, etc in real-time, just like in a physical office. Starting a casual talk with colleauges is as simple as clicking their avatar, no more creating and sending meeting links.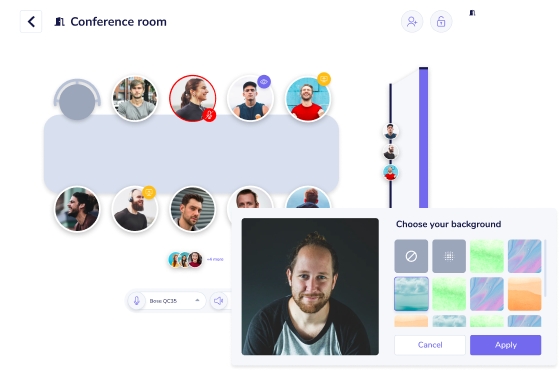 All the online conference features you will need
Voice call and screen sharing can start anytime with just one click. Crystal clear audio, multiple screens shared, and members of your team sitting in their chairs make team collaboration lively and fun.
Technical stacks
Web & Desktop client architecture

ELECTRONJS

REACTJS

TYPESCRIPT

WEBRTC

Server architecture