AI-powered solutions for high volume hiring
Large-scale recruitment is complicated and time-consuming. We come up with our own products to optimize high volume hiring without missing out on potential candidates.
Automated video interview

Talent sourcing & matching
Save time screening CVs and setting up offline interviews
Customized interview flow and questions
Administration control app for recruiters
Sort out the most suitable candidates in the shortest amount of time
AI screening
Matching function
Help talents practice interview anywhere, anytime
Mock interview with most updated question set
AI-based scoring and feedback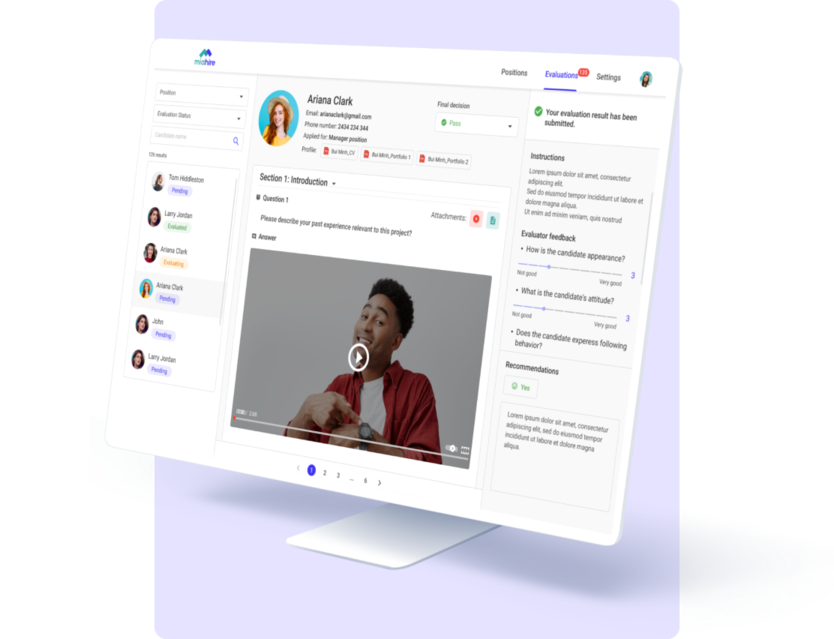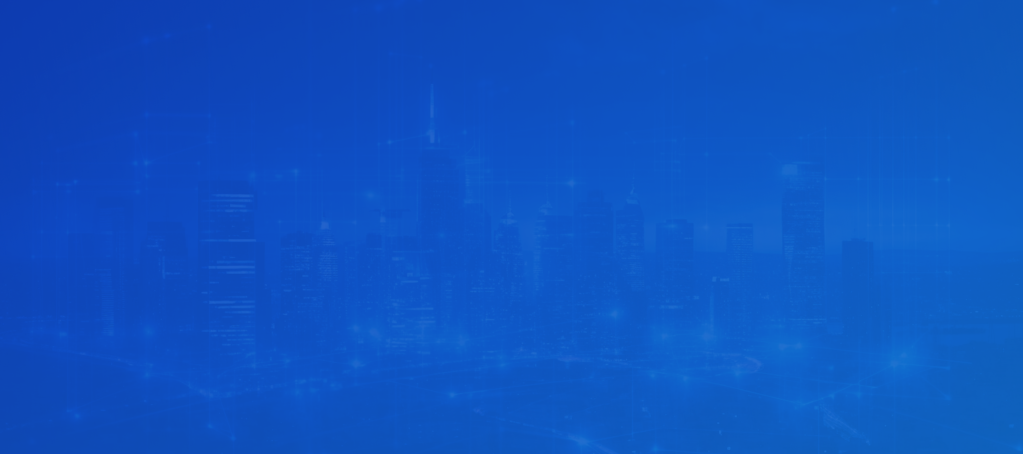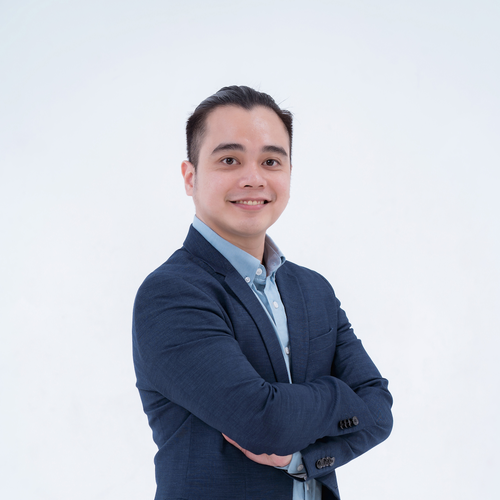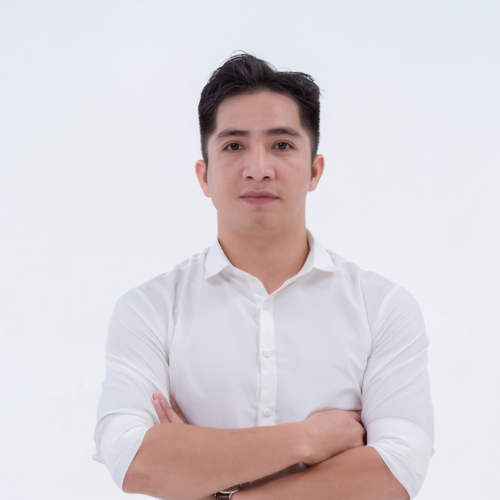 Vi Nguyen H. T.
Delivery Manager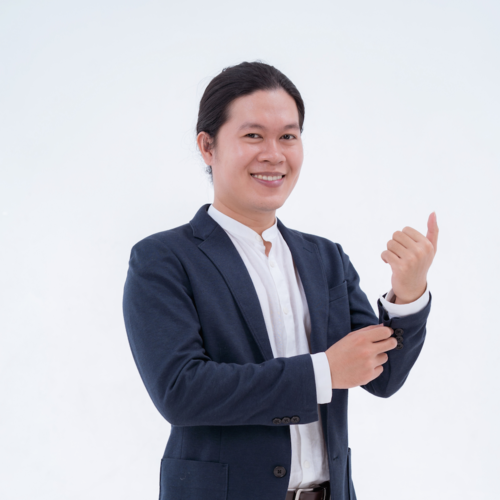 Tri Nguyen T.
Engineering Manager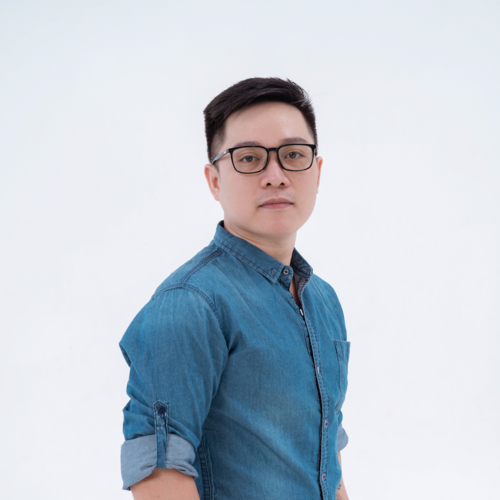 Tuan Tran A.
Engineering Manager
Connect with our experts!
Request a demo. Tailored solutions. One client at a time.
Request a demo. Tailored solutions.
One client at a time.
Video interview platform with customizable interview flow
Developed by SupremeTech, MiaHire is a video interview platform that makes borderless recruitment way easier. Our easy-to-use UX design will provide better access for interviewees, interviewers and HR officers.
Learn more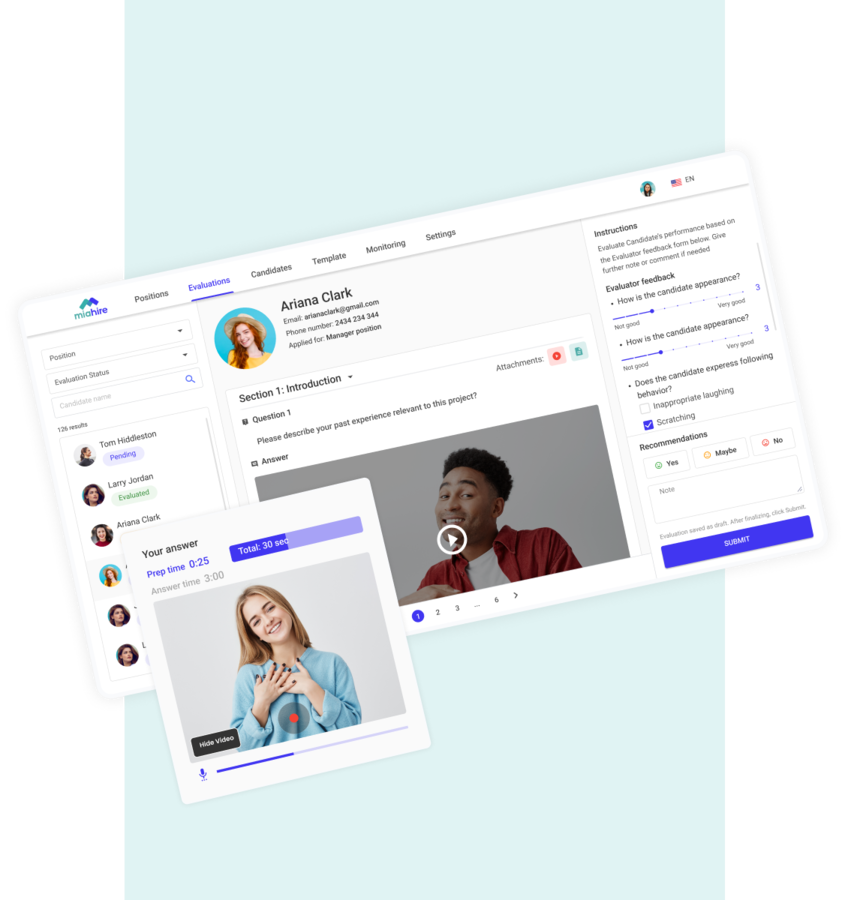 Frequently Asked Questions
What's needed for candidates and interviewers to use the platform?
The platform typically requires a stable internet connection, a webcam, and a microphone for both interviewers and candidates. It may support various web browsers and offer mobile apps for seamless access. Clear instructions and technical support are usually provided to ensure ease of use.
How does custom software improve finding and choosing candidates?
Custom software can automate candidate sourcing from multiple channels, use AI algorithms to screen resumes, and provide tailored assessments for more accurate candidate selection.
Can the video interview platform match our company's look?
The platform typically offers options to customize the user interface, colors, logos, and email templates to align with your company's branding. You can also personalize interview question templates and evaluation criteria based on your specific job roles.
How does the platform keep interviews private and secure?
The platform employs robust security measures such as data encryption, secure authentication, role-based access controls, and compliance with data protection regulations like GDPR. It may also provide features like restricted access, password protection, and audit logs to safeguard interview content and candidate data.
What HR software helps with recruitment and hiring?
Common HR software solutions include applicant tracking systems (ATS), candidate relationship management (CRM) platforms, interview scheduling tools, and onboarding portals.
What support and training come with the video platform?
The platform may offer training sessions, video tutorials, user guides, and a dedicated customer support team to assist with onboarding and troubleshooting. Regular updates and communications can also help your team stay informed about new features and best practices.
How do data analytics and reporting help in making better recruitment choices?
Data analytics track recruitment metrics, candidate sources, and time-to-hire, providing insights for optimizing recruitment strategies and making informed hiring decisions.
How is the software made user-friendly for HR and candidates?
UI/UX design focuses on intuitive navigation, clear communication of steps, mobile responsiveness, and accessibility to ensure user-friendly experiences for both HR professionals and candidates.
How can software solutions improve candidate experience and branding?
Software can provide intuitive application interfaces, real-time application status updates, personalized communications, and interactive onboarding experiences to enhance candidate satisfaction.
Can we track interview effectiveness with analytics?
Yes, the platform often provides analytics dashboards that offer insights into interview completion rates, candidate feedback, evaluator feedback, and overall performance. These reports can help you refine your interview strategies and optimize your hiring processes over time.
Still have questions?
Can't find the answer you are looking for?