FE Spring Internship Finally Comes To An End
"The end is just the beginning''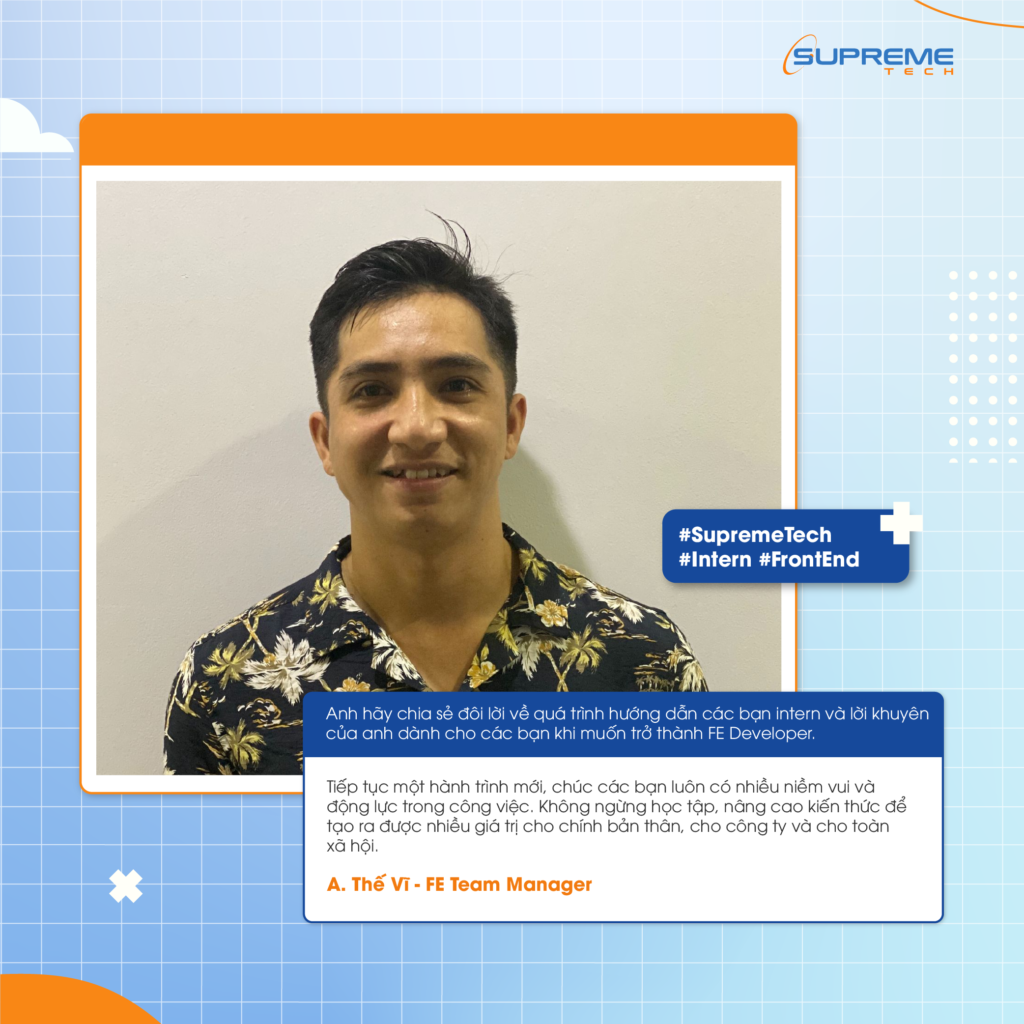 Time flies by when you're having fun, right? It seems like just yesterday you were getting your information packet and learning how to become a professional Frontend developer. And now, the last day of your internship journey is coming.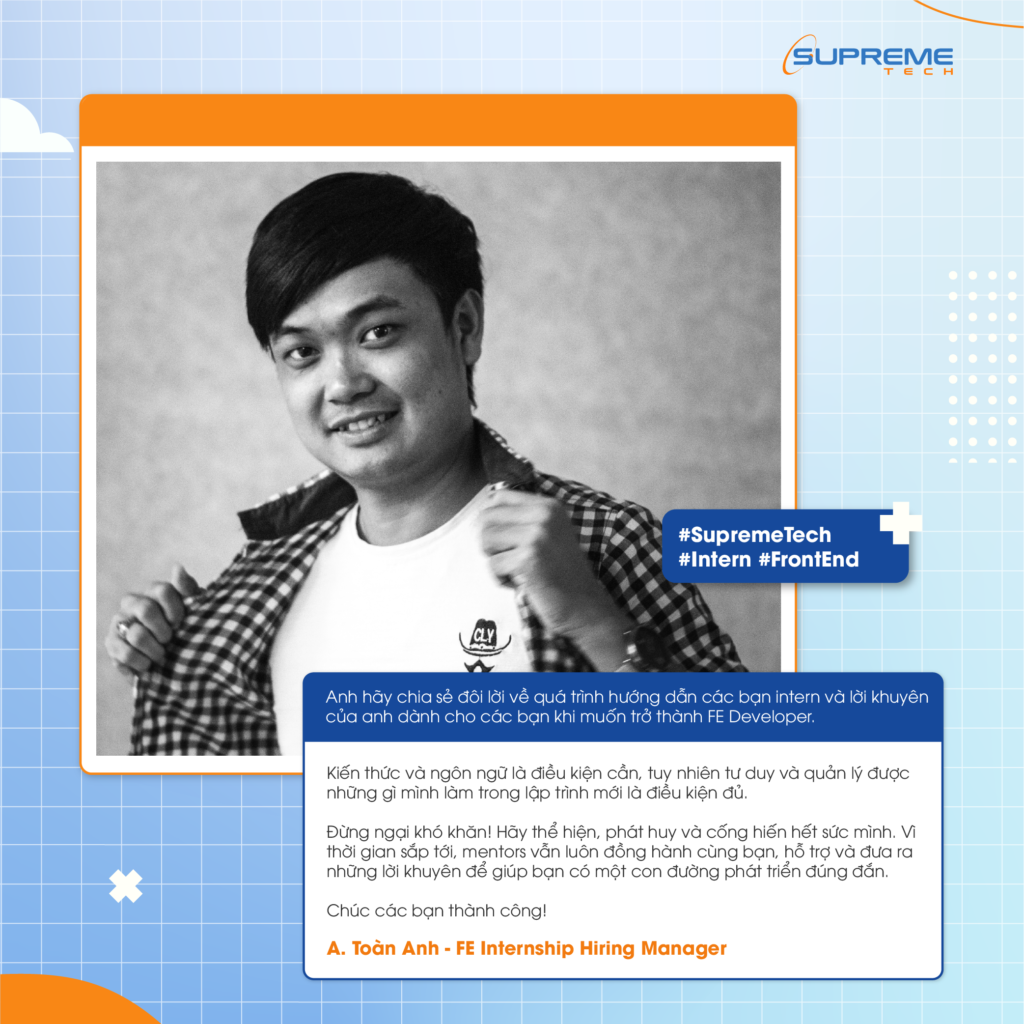 On behalf of SupremeTech, we really appreciate and thank you for your performance during this FE internship. You joined us on 5 April 2021 and have worked with us for a period of three months. We're am glad to tell you that we're rather impressed.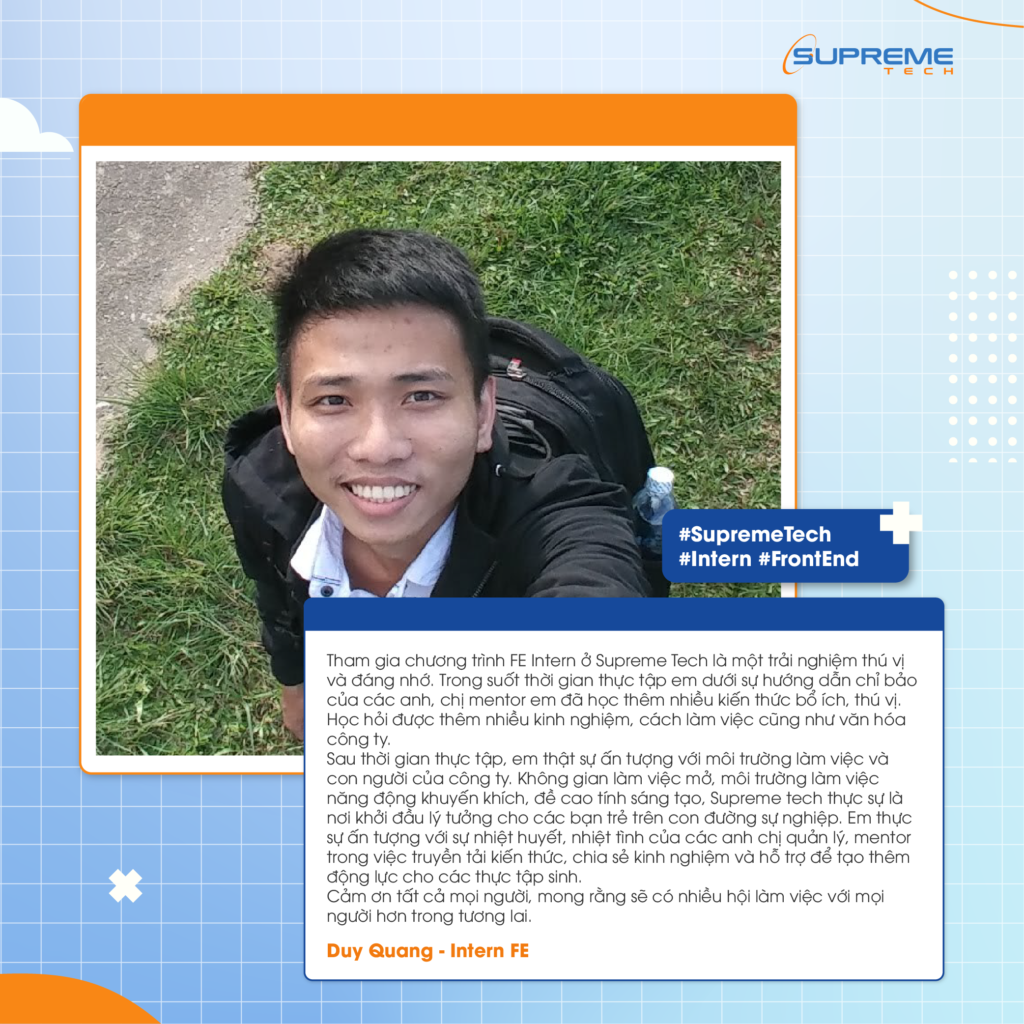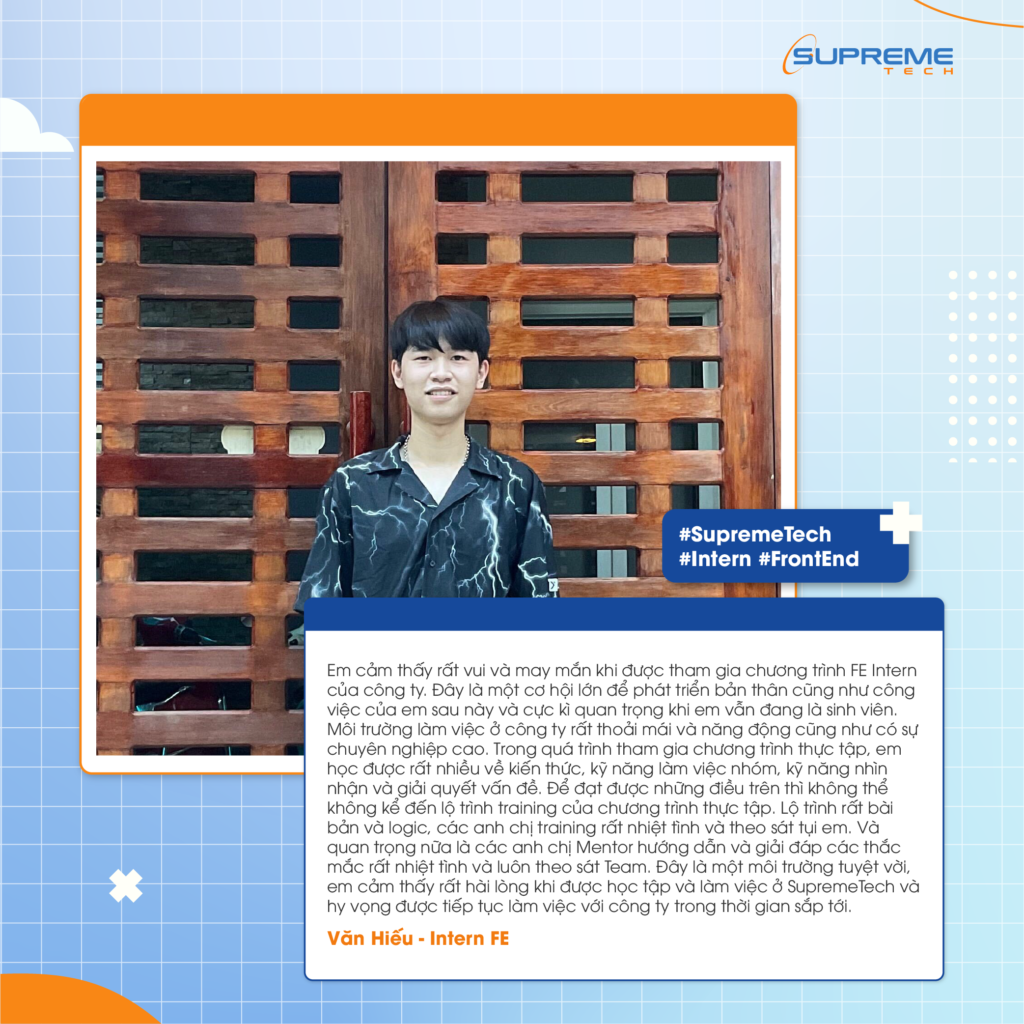 This internship is challenging, with a heavy workload and being affected by Covid19. Not many can perform well. However, you guys have done quite well so far, especially considering that this was your first internship. All of you have been very responsible, hard-working and very dependable.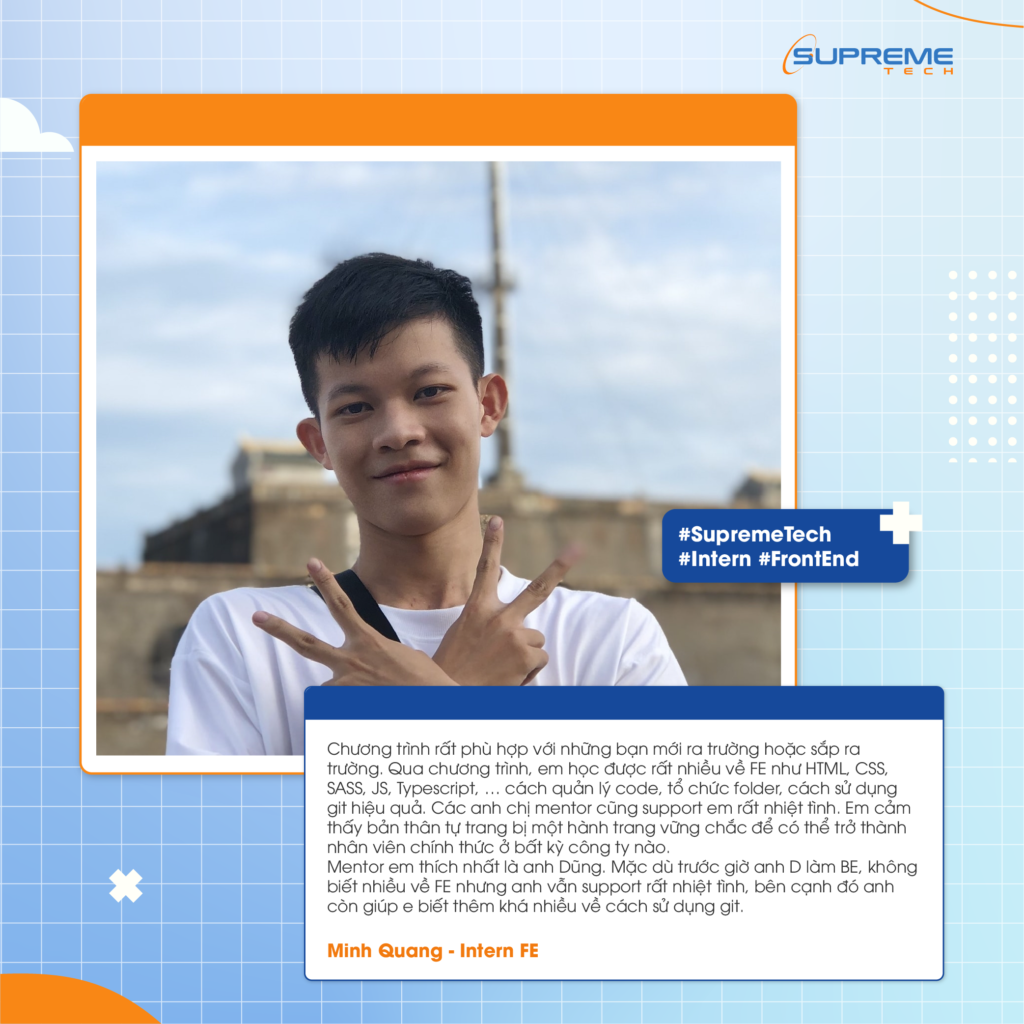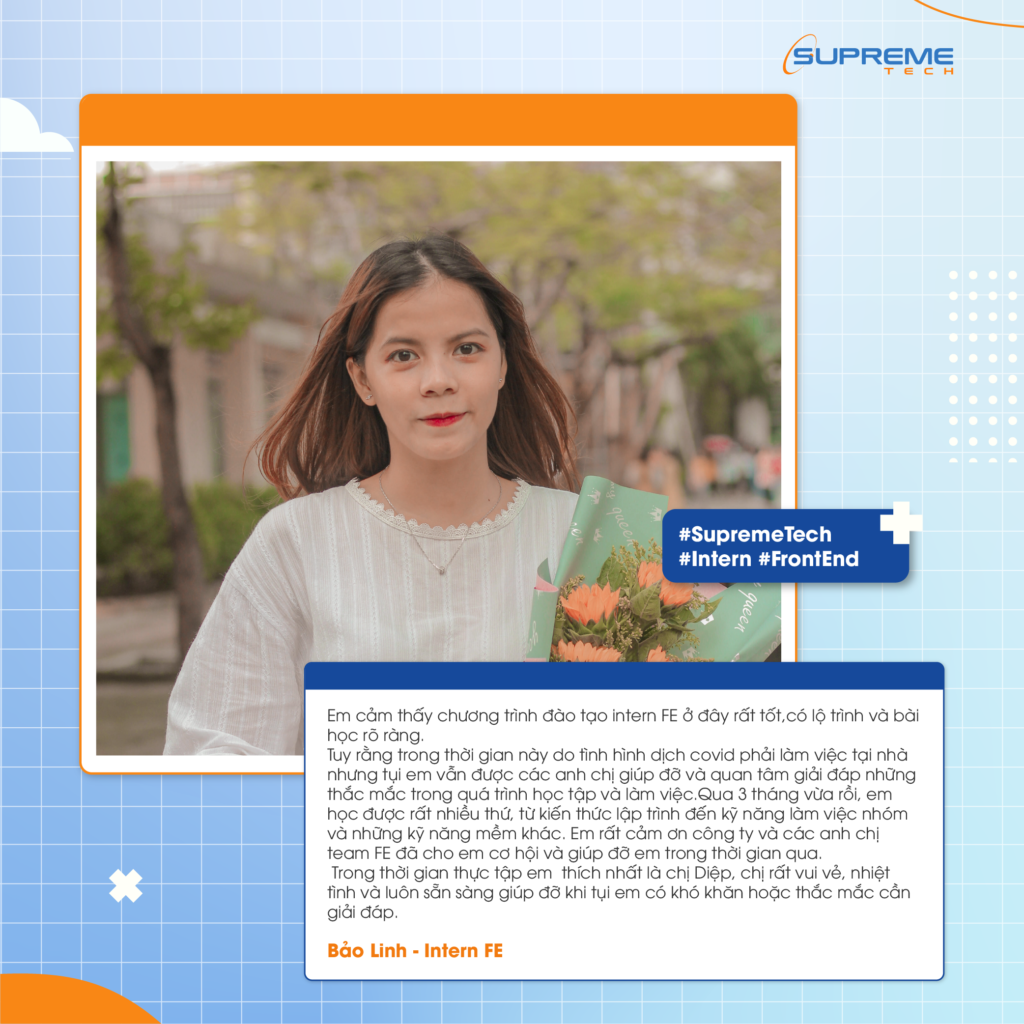 Congratulations on officially becoming a part of the ST family now. We are really proud of you and believe that you can start your career path on a strong note with all the knowledge and skills you learned from our internship.
And finally, to our dearest FE interns, wishing you the best in this next phase of your career. Congratulations, and best of luck.