Finding a software developer? Here's the 5 fastest steps!
If you are looking for high-skilled software developers for your company, or you want to form a lab team for a short project, this article would certainly help! Here comes the 5 necessary steps in finding a software developer!
Define Your Needs
Source Candidates Effectively
Screen and Evaluate
Highlight Culture and Compensation
Smooth Onboarding and Growth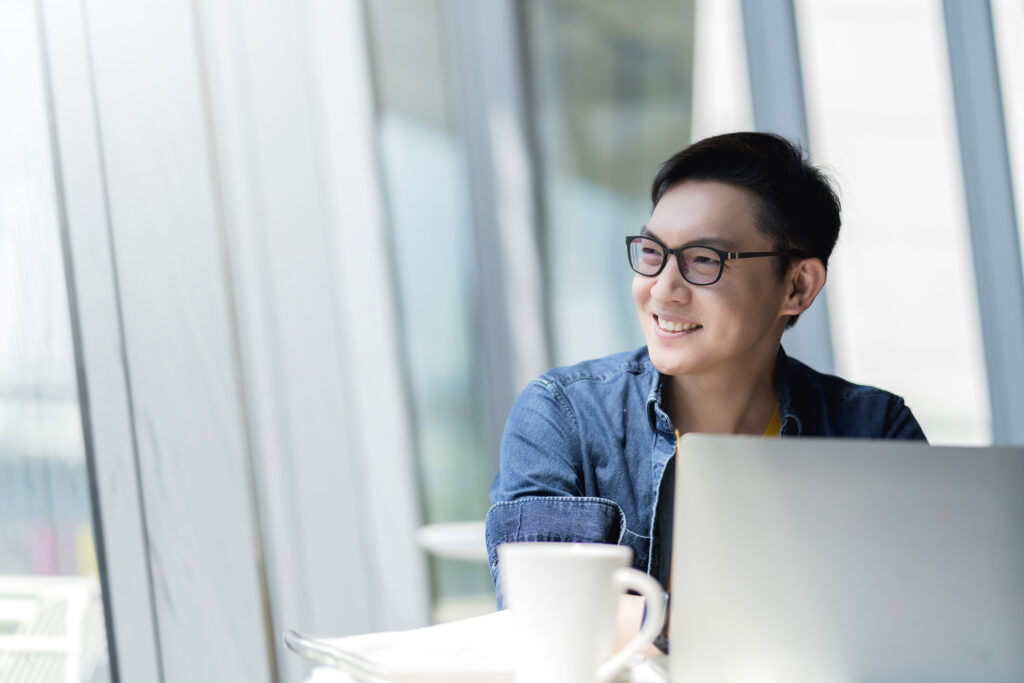 1. Define Your Needs As Detailed As Possible
Before embarking on the quest for your ideal software developer, it's crucial to define your project's specific needs. This step forms the bedrock of a successful recruitment journey. By identifying the precise skills, qualifications, and experience required, you set the stage for effective candidate evaluation.
Imagine you're launching an e-commerce platform. Your ideal software developer should possess expertise in e-commerce platforms like Shopify and WooCommerce, coupled with proficiency in relevant programming languages such as JavaScript and CSS. It's noteworthy that job postings with clear and detailed descriptions receive 30% more applications, according to LinkedIn. This underscores the value of articulating your needs accurately.
2. Sourcing Candidates Effectively: Casting a Wide Net
Armed with a clear understanding of your needs, the next step is to cast a wide net to source potential candidates. Harness various channels to connect with a diverse pool of talent. Job boards, online platforms, and professional networks offer an array of opportunities to engage with developers actively seeking new challenges.
Statistics from a Stack Overflow survey reveal that more than 70% of developers are open to new job opportunities. This statistic underscores the significance of platforms like LinkedIn, known for being a professional networking powerhouse. It's here that developers showcase their skills and accomplishments, making it a fertile ground for finding the perfect fit.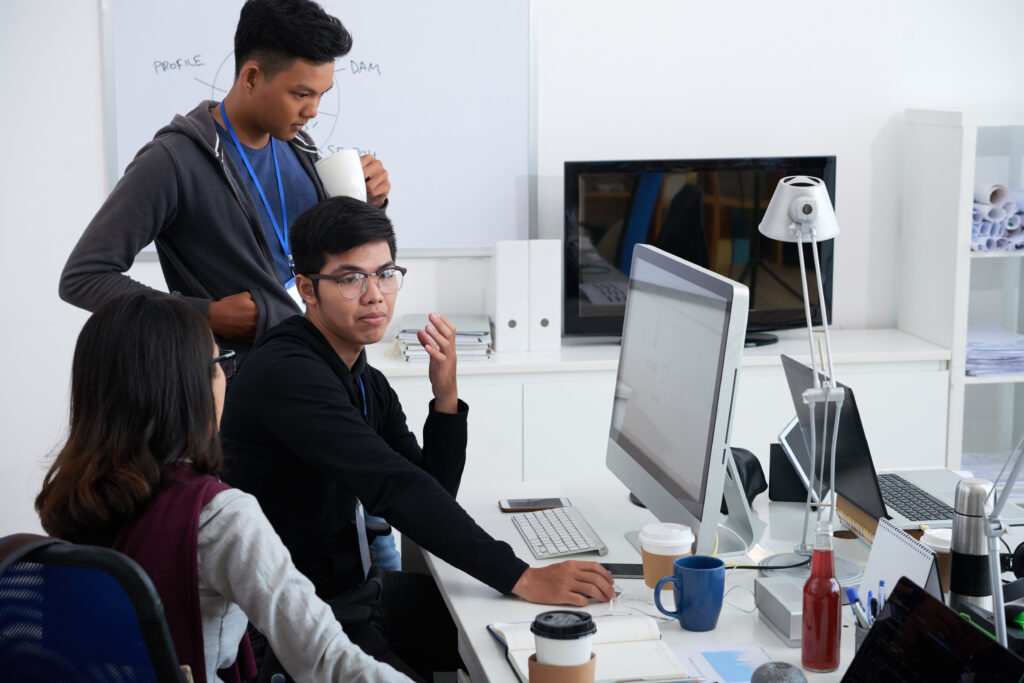 3. Screening and Evaluation: Identifying the Best Fit
Once potential candidates emerge, the process of thorough screening and evaluation commences. This phase is crucial to ensure alignment between the selected developers and your project's technical and cultural requirements. Begin by meticulously reviewing resumes and portfolios to gauge their experience and skill sets.
However, the evaluation process shouldn't stop there. Incorporating technical assessments and coding tests can provide insights into their problem-solving abilities. A study by Google suggests that structured interviews, employing standardized questions and evaluation criteria, enhance the accuracy of predicting a candidate's future job performance. This data-driven approach minimizes bias and enhances the overall quality of candidate selection.
4. Highlighting Culture and Compensation: A Dual Focus
In today's competitive job market, enticing software developers requires more than just attractive compensation; it entails highlighting the cultural and value alignment between the candidate and your company. Showcasing your company's mission, vision, and the impactful projects they could be part of can ignite a deeper connection.
While cultural alignment is essential, compensation remains a pivotal factor. According to Glassdoor, 67% of job seekers consider salary and benefits to be the most critical elements when evaluating job offers. Crafting a competitive compensation package, including perks like remote work options and professional development opportunities, enhances the overall appeal of your offer.
5. Smooth Onboarding and Continuous Growth: Nurturing Excellence
As you finalize your selection and extend an offer, ensuring a seamless onboarding process is paramount. Effective onboarding involves transparently communicating job expectations, responsibilities, and the company's core values. Research by the Society for Human Resource Management (SHRM) indicates that standardized onboarding processes lead to 50% greater new-hire productivity.
Yet, the journey doesn't conclude with onboarding; it morphs into nurturing continuous engagement and growth. Assigning developers to challenging projects that match their expertise fosters growth and innovation. Providing avenues for continuous learning equips them with the latest skills and knowledge. Additionally, offering a well-defined career advancement pathway demonstrates your commitment to their professional development.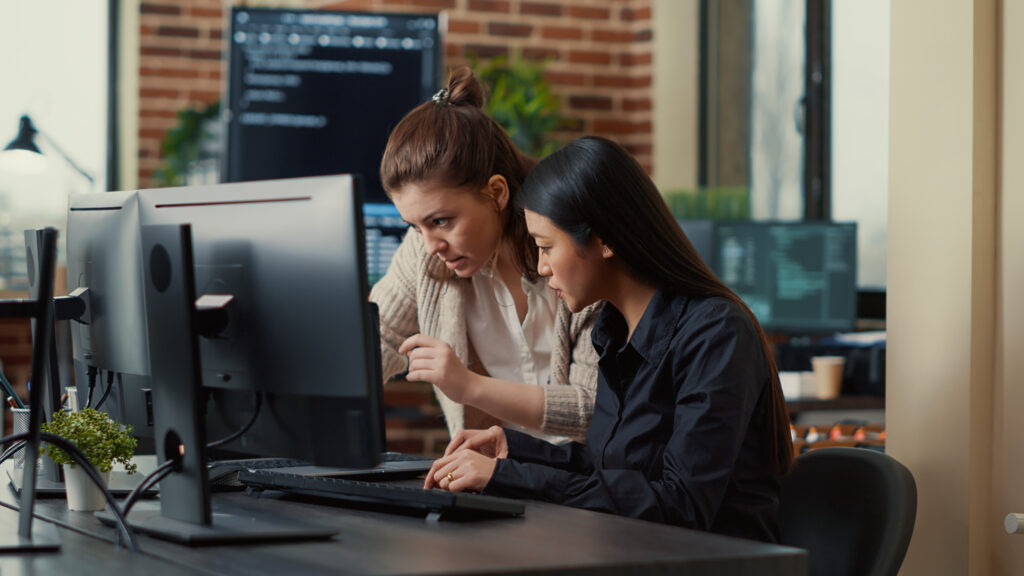 A Strategic Pathway to Excellence
In the dynamic landscape of software development, securing top-tier talent is a strategic approach. Following our 5-step strategy – understanding your needs, effective candidate sourcing, meticulous screening, cultural and compensation emphasis, and fostering growth – positions you for resounding success in software developer recruitment.
Each step intertwines with the next, creating a robust framework for a successful recruitment journey. The process goes beyond mere transactions; it's a partnership that fuels innovation, elevates projects, and propels your company toward sustained growth. As you implement this strategy, remember that you're not just finding a software developer; you're forging a collaboration that will shape your technological landscape.
SupremeTech provides in-house lab team for your business
Are you looking for a team of high-skilled developers for a short project? You want to optimize cost, yet achieve business goals? You seek for the best technology solutions without wasting time recruiting and training a new crew?
Contact us for a personalized and fully-functional lab team! We would consult and choose the right people for your custom needs.
offshore software development services
software development services