Classmethod, Inc.
A tech company that supports corporate digitalization through cloud infrastructure consulting and in-house development support

Us and Partner
There are many so-called waterfall-type developments in which all requirements and specifications are identified in advance for outsourced projects from Japan. Classmethod global team meet with us and enthusiastically state their intention, "In the IT industry where demand is changing rapidly, the traditional method of focusing only on cost and efficiency is already outdated. We are looking for an offshore development partner who can respond quickly to the change in an agile way. Those who can put quality and delivery of the product at their highest priority, rather than a fixed schedule."
"We wanted to do it together, for our future!", that's how SupremeTech team responded, we still remember that excitement.
Two years have passed since then, and now we have more than 7 projects with Classmethod, Inc. Benefit from the reliability of agile development, We are now applying that approach to all of our projects.
Background & Challenges of Traditional Offshore Development
What are the benefits of offshore development in Vietnam? If you search on the Internet, you will probably find similar keywords: "reduction of labor costs (reduction of development costs)", "outsourcing human resources at scale", etc. However, when we started SupremeTech, we definitely do not want to be a company that competes with cheap labor. If the product owner only thinks about the cost efficiency, we will have to compromise the "quality" of the project in one way or another. Eventually, it will adversely affect the product or even the whole business. Specifically, there are the following issues:
Communication barrier based on client absolutism
The development style is different each time, and it is not possible to create an established development process.
The development team does not understand the business purpose and background of the function being developed, and the motivation on the development side is reduced.
The high turnover rate of developers due to a salary increases of other companies
Our goal in all of our development projects as a business partner is to understand the business objective from the client's perspective and to deliver high-quality features in every release without fail. We were destined to meet with Classmethod's global team, those who have just the same vision. We have found our common opinions in development methodology and named it "Modern offshore".
"Modern Offshore" with Classmethod
"Modern offshore" is agile offshore development, but it is customized by adding ingenuity and arrangements to further improve quality. On the other hand, Classmethod refers to traditional offshore development as "legacy offshore." The "Modern offshore" method is not unchanged and is improving and evolving year by year due to market demand. If you would like to know more about "Modern Offshore", please read this article (in Japanese) written by Mr. Fujimura, General Manager of the Global Business Division of Classmethod and Agile Coach.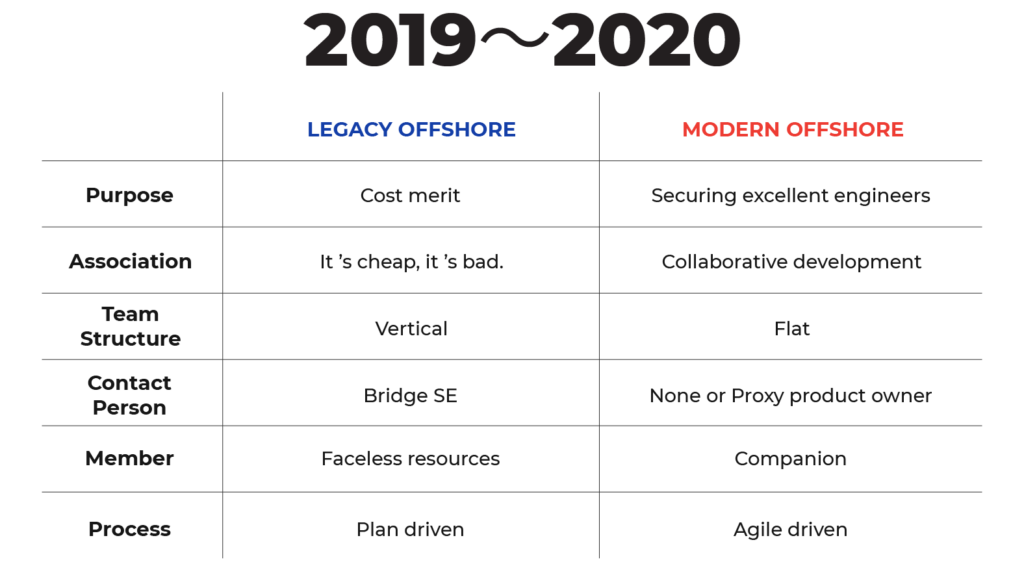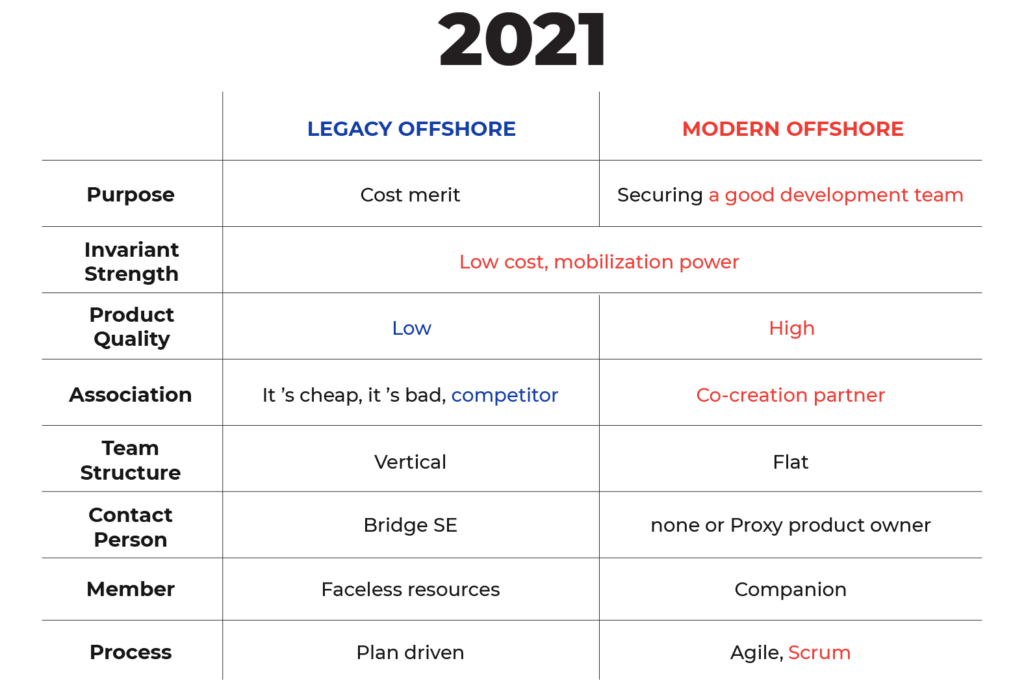 Message from our partner
SupremeTech and Classmethod have formed a close partnership since the founding of Supreme Tech, and have collaborated on more than 10 projects and over 800 man-months so far. Most of our projects now use modern offshore, 2-tier Scrum to achieve fast team building, high quality increments, and stable delivery. In the future, we will enter into a stronger partnership than ever before. We'll strive to practice and promote modern offshore services.