Open
SaaS/Software Sales Executive
Independent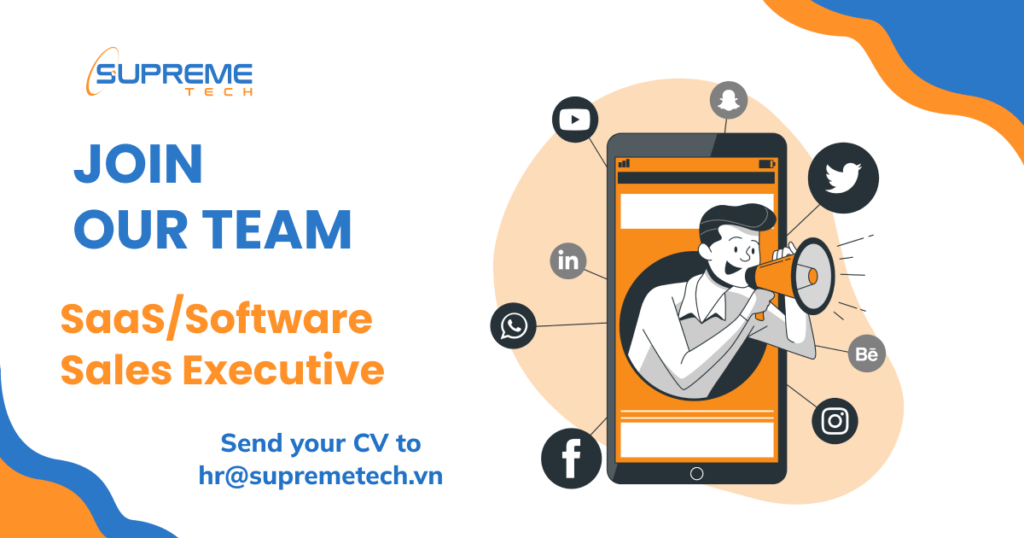 About us
SupremeTech is a Technology Company focusing on web service, video streaming, video distribution and AI technology-based in Da Nang, Viet Nam. We are a strong team of more than 150 members experienced in the Japanese software development market for more than 6 years. As the world is changing day by day, we also shift our target to building high-quality products that serve the quickly evolving needs of global internet users. Interested in technology and want to build the next world-class products together? Join us.
About MiaHire

MiaHire is a video interview platform built by SupremeTech in collaboration with a partner company in Japan. MiaHire makes interviews easier for both employers and candidates by enabling candidates to answer interview questions whenever they want, without having to book an interview with the employer. Candidates can interview at home or at a cafe, wherever they feel the most relaxed. On the other hand, the hiring manager can review multiple candidates' answers at once, leading to better efficiency and fewer biases. The interview for this position will also be conducted via MiaHire.
Responsibilities
Search and follow up warm leads and generate new leads
Introduce products/services to customers
Be responsible for negotiating the contract and hit sales targets
Provide trustworthy feedback and after-sales support
Communicate with prospects through a variety of channels including email, phones, social media etc.
Follow up outbound marketing campaigns and trade show leads
Requirements
Minimum qualifications:
Bachelor's degree or equivalent practical experience
Proactive working attitude
Possess excellent communication, negotiation and customer service skills.
Good at project management
1+ years of experience in B2B sales

Preferred qualifications:
1.5+ years of experience selling SaaS or working in IT and software companies
Proficient in English (650+ TOEIC or equivalent)
Our Key Benefits and Cares
13th-month pay (yearly bonus)
Bonus on National Public Days
Annual leave: 12 days
PTI Health Insurance
Salary review: twice a year
Promotion opportunity
Yearly company trip, Year-end party
Training Incentive Program, Team building Allowances
MacBook is provided
How to apply?
Please send your CV to hr@supremetech.vn with the title "Application for Sales Executive" or you can contact us via phone number 02363.626.989 if you have any concerns. We look forward to working with you.