SupremeTech Internship 2022
The only person you are destined to become is the person you decide to be.

Ralph Waldo Emerson
Welcome to the biggest internship of SupremeTech in 2022.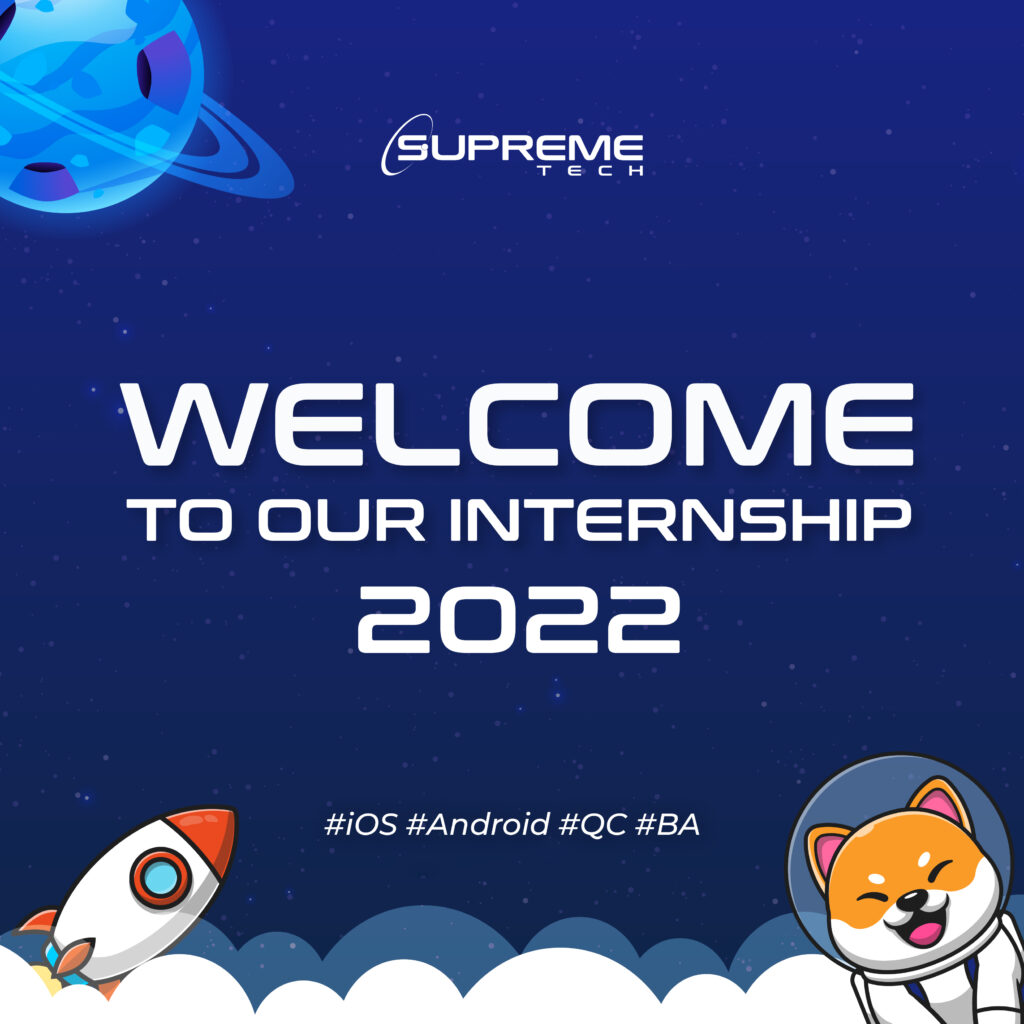 This month, we are delighted to welcome 18 interns from 4 teams QC, Android, iOS and BA (Japanese). They are all young, fresh and talented individuals who have a big passion for software.
SupremeTech is growing strong with more than 160 members so this is a great opportunity for our interns to work in a professional environment with experienced software developers and develop their skills and knowledge.
Taking a new role in an unfamiliar work environment is a lot like being the new kid at school but we know that you're going to enjoy becoming part of the crew here. Our internship is definitely a tight ship where you gonna learn and be supported with great positivity and dedication.
In our company, we do value the internship because we believe that interns are like "not-cut diamonds; They have flaws, some of them are totally worthless, but once you cut them well, they can become something great one day". And we are making them become "real diamonds" through our OTJ training with dedicated mentors. We strongly believe our internship program is one of the best in Da Nang.
Do you want to join us for continued growth opportunities of yourself through our mentoring support, technical workshops, training programs? Do not hesitate to contact us at hr@supremetech.vn, we would love to contribute.