Our culture
Success stories
Tech news
SupremeTech receives ISO/IEC 27001:2013 Certification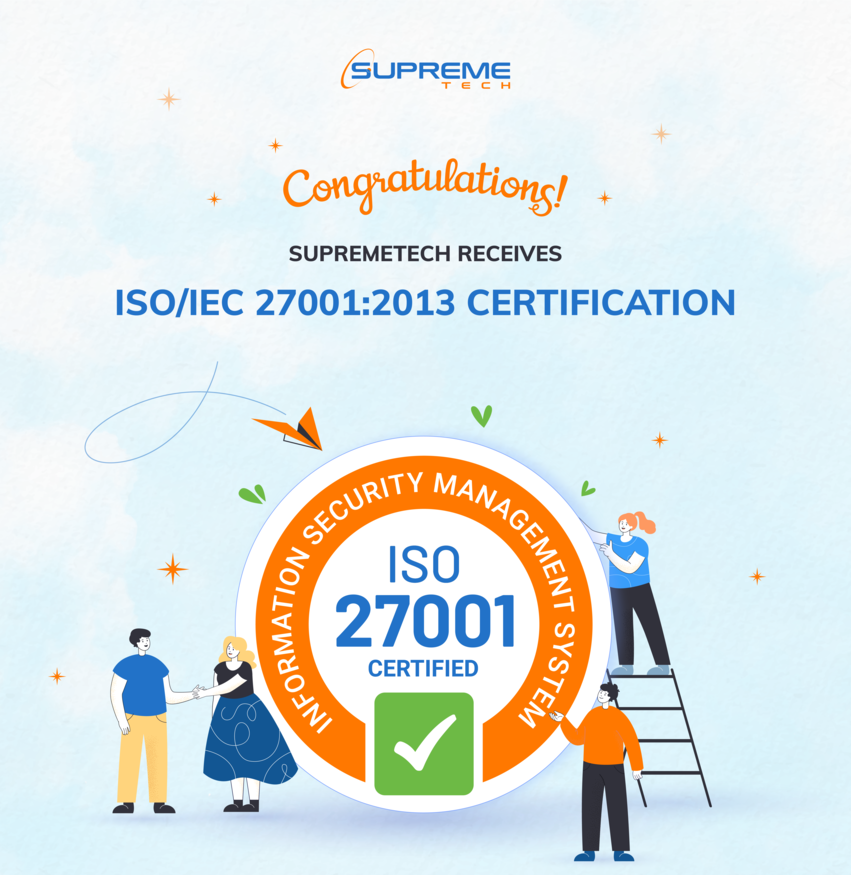 On March 2022, SupremeTech was honored to be officially certified with ISO/IEC 27001:2013 by TÜV Rheinland.

ISO/IEC 27001:2013 is an international standard for Information Security Management System (ISMS). It represents our commitment to guarantee the highest level of security in our processes, policies, and projects undertaken. As data security becomes a major concern for every company (especially in the IT field) in this data-driven century, at SupremeTech we really care about how to identify, assess, manage, and reduce risks for our projects.
SupremeTech ISMS is now aligned with international information security standards and best practices. And with the certification, we underline the high-quality standards of products and their performance for our customers and partners. Subsequently, we successfully set up our system and processes to prevent and limit losses of production and business caused by collapse or loss of important information and data of partners, customers, and our company.
Being certified with ISO/IEC 27001:2013 was one of our important objectives in 2022. We will continue to improve our operation updating best practices in data and information security management, as well as tools and processes to measure and prevent future threats.