How can Training Employees Increase Productivity?
03/03/2023
Businesses are battling to promote retention and mitigate the impacts of high turnover as the talent market becomes more and more competitive. The answer is to develop a strong and efficient knowledge management strategy to collect, organize, and share priceless internal knowledge. An efficient training and development process may assist employees in feeling confident and competent in their positions, which leads to enhanced employee engagement and retention. Let's discover how can training employees increase productivity.
Benefits of Employee Training
Because every organization has various demands, the significance of staff training may alter depending on certain areas and functions. In today's workplace, whether you work remotely, in person, or a combination of both, there are three key advantages to training staff.
Enhancing employee skills and knowledge
Because modern businesses must evolve constantly, training is crucial for employees. Particularly when you're attempting to stay up with industry developments, laws, and regulations, staff training is of the utmost significance. You can keep one step ahead of the competition by being knowledgeable about your industry.
When it comes to implementing new technology, procedures, and business models, a company may greatly benefit from personnel training and development. One-time training of new employees is insufficient in today's dynamic corporate environment. Organizations must continually upskill their staff if they want to benefit fully from employee training and development.
How can training employees increase productivity? Employees are able to swiftly embrace the newest technical advancements thanks to this, which they may utilize to accelerate improvements in processes and goods.
Boost Employee Satisfaction and Self-Esteem
For the majority of firms, employee engagement is still a moving objective, despite being essential to the company's success. Companies with the highest employee engagement, according to Gallup, are 23% more productive than those with the lowest engagement. However, there is potential for growth because just 35% of American workers report being engaged in their work.
Organizations can gain greatly from training and development, but employees can also advance their careers as a result of these advantages. Employee motivation rises when they feel like their company is supporting them in expanding their skill set and knowledge base, which boosts their morale and job satisfaction.
Improves Long-Term Organizational Success
Employees are ready to pivot when they are up to speed on the newest business knowledge and technology and when teams have the skills they need to thrive.
Companies must adjust to new problems and client needs in the continuously changing world of today. Also, businesses that haven't made an investment in the training of their staff are likely to lag behind their rivals who have.
Businesses that can swiftly change directions to provide new goods or services when the market calls for them have a significant competitive edge.
Moreover, when your employees have opportunities for learning, they become more competent and capable of achieving the outcomes needed to meet your organization's objectives. This raises your stature in the field and, in turn, benefits the reputation of your employer.
Strategies for Effective Employee Training
To assist you in hiring and keeping your most important personnel, use these four phases to lead your knowledge management strategy:
Assessing the training needs of employees
Prior to beginning, it is critical to identify significant areas that require attention. A skills gap analysis can help you uncover what is missing from your workers' existing skill sets. Employee training programs will be likely to fail to successfully meet employee requirements if it lacks correct understanding.
You could survey your workers to learn about their current abilities, make a note of anything they wish to learn, and discover potential ways to assist them in improving their performance so they can feel more secure in their position.
In addition, compare your present requirements to those in your industry, and determine any skills gaps in your personnel.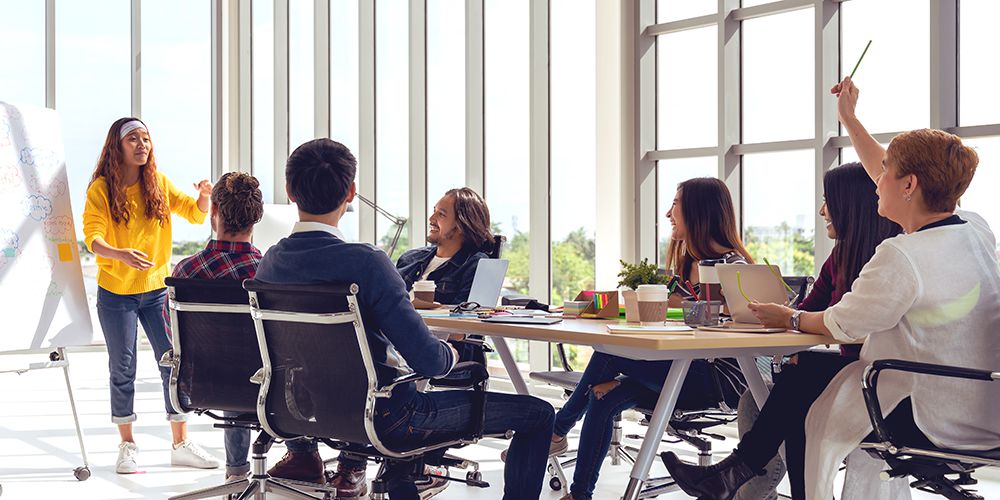 Source: BizLibrary
Developing an employee training plan and curriculum
You could decide on a plan for implementing your training and development program after you understand your skill gap and your objectives.
Establishing specific and quantifiable goals can help your training and development program succeed. Consider the following questions to assist you in developing a meaningful strategy:
Do you have the ability to offer training in-house, or do you need to hire an agency to do so?
Would your employees gain more from classroom or workshop training?
Is it better to address the skill gap through internal seminars, or should you send your personnel to industry conferences?
Will your training be focused on skills, management, or both?
Investing in employee training system
Once you have a strategy in place, determine the resources you will require to deliver the training effectively. Of course, you need experienced instructors to deliver the training, but having a strong learning culture with adequate technology is crucial. Technology includes knowledge bases, and the best employee training software or learning platforms are also absolutely essential. Basically, your approach should determine your resource selection; for example, an agency may supply its own resources, but an in-house program may necessitate unique training materials.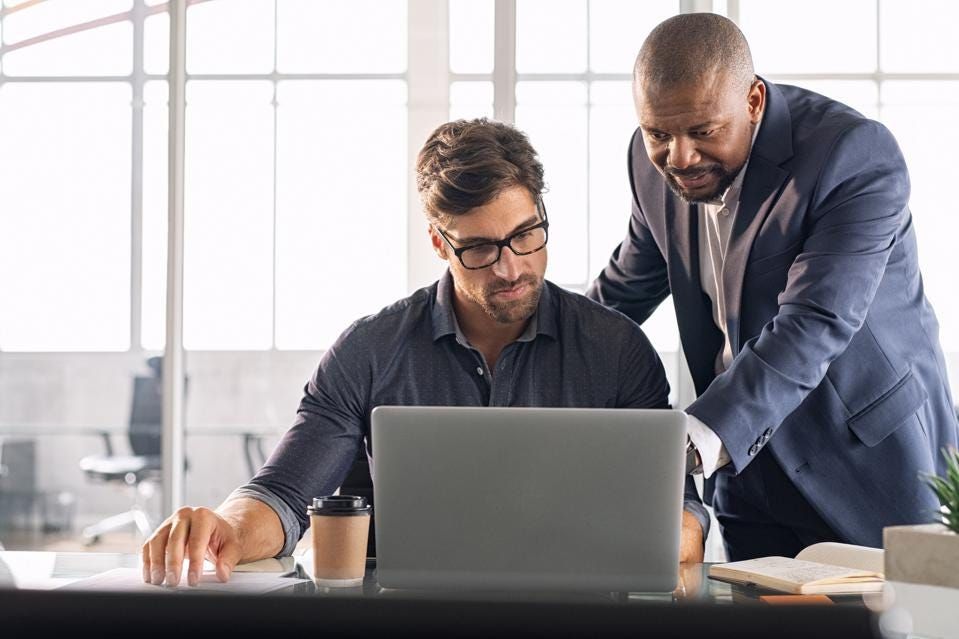 Source: Forbes
Test, Measure, and Repeat
Consider executing a test launch once you've completed your training and development approach. You can choose a small group of strong achievers to test the new program and observe how it works in practice. This method helps you to get important input and detect any possible issues before rolling it out across the firm.
Because there are many HR measures, you should utilize the objectives you established in step two to assess the program's progress over time. You might, for example, measure improvements in staff performance, project completion time, or the number of new clients obtained.
Continue to collect employee input and improve the program as you create it for maximum performance.
In Conclusion,
There are various approaches to developing a new training and development strategy because every workplace is unique. To guarantee the program's success, be sure to take into account the particular requirements of your staff.
How can training employees increase productivity? You've discovered that the advantages of having an employee training and development program extend well beyond increased staff productivity and that an investment in your employees fosters employee engagement and loyalty.
What are the training tools for employees? Contact us today to obtain the latest and most effective employee training software and consultancy for your business training process.