Online Retailing Triumph #1: Explore Modern Offshore with SupremeTech & Classmethod
Unlock the Power of Partnership in Customer Service in Online Retailing with SupremeTech, a journey through excellence, collaboration, and innovation. SupremeTech's commitment to continuous improvement led to vital projects, thanks to their partnership with Classmethod. They excel in managing data, ensuring security, and tailoring solutions to client needs. Their ongoing support and dedicated client teams ensure sustained success. Together we prove that the Modern Offshore model is a winning formula for offshore development. Let's explore how we did that in the series of Online Retailing Triumph.
Online Retailing Triumph – Episode 2
Online Retailing Triumph – Episode 3
---
Tackling Data Challenges in Customer Service Digitalization
When discussing Customer Service Digitalization, individuals often focus on optimizing the user experience with every click of a button. However, the cornerstone of this digital transformation lies hidden behind each user interface – Data. In the customer service industry, safeguarding customer data is of paramount importance.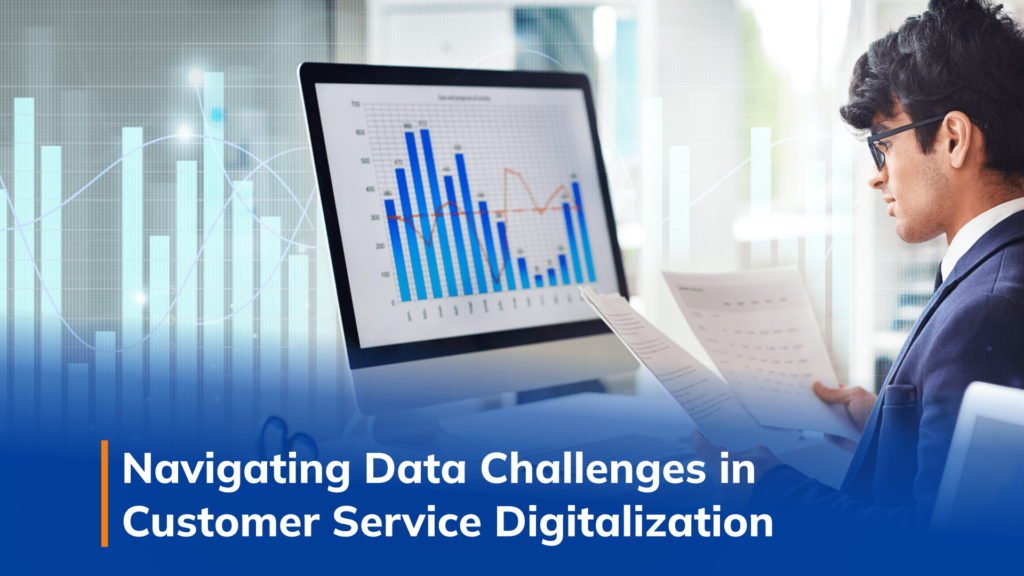 This is precisely where SupremeTech initiated a collaboration, partnering with a major coffee chain in Japan and Classmethod. This strategic partnership commenced with the critical task of managing a substantial segment of their extensive system. Without effective data management, the system remains devoid of valuable information for analytics. It is this expertise that led to SupremeTech's selection to handle this pivotal case, marking the beginning of a promising partnership.
Identifying the Key Challenges
Now, with a few stepIn the realm of customer service digitalization, recognizing and addressing challenges is paramount to success. One of the most pivotal challenges faced by businesses is effectively managing data. This is where the power of partnership comes into play, as exemplified by the collaborative efforts of SupremeTech and Classmethod.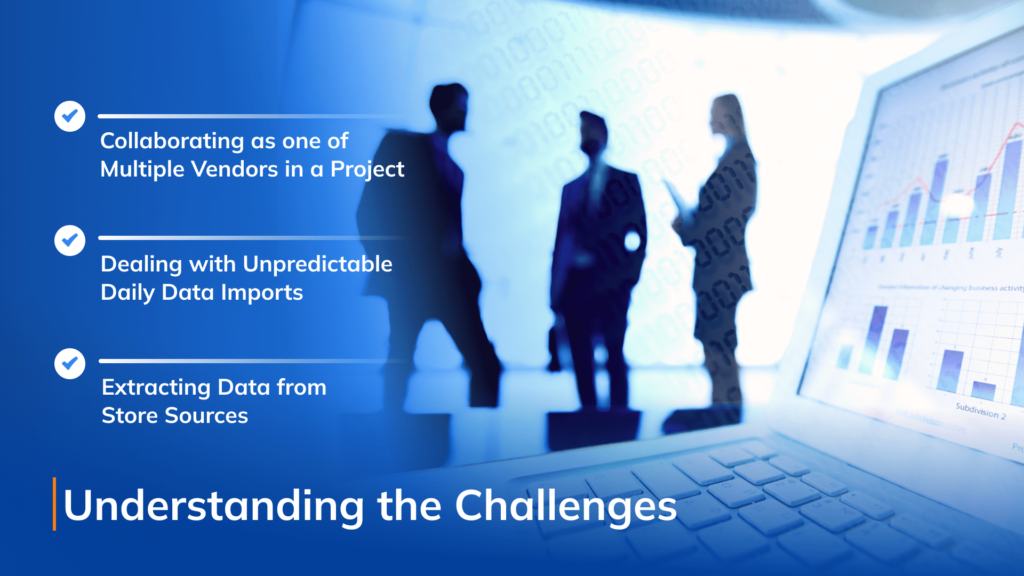 Collaborating with multiple vendors in one project
SupremeTech's journey in overcoming these challenges begins with a crucial partnership role. Our company and Classmethod work as one of the multiple vendors within a complex project of a big brand of coffee chain. This collaboration laid the foundation for tackling the intricate data management needs of the customer service industry.
Offshore development, in this context, plays a pivotal role in efficiently executing the project. It leverages a global approach to resource allocation, enabling us to harness a diverse pool of talent, cost advantages, and time zone differences to meet the project's multifaceted demands. As we work cohesively with Classmethod and other vendors, offshore development ensures a dynamic and comprehensive solution to tackle the intricacies of data management in the customer service industry.
Dealing with Unpredictable Daily Data Imports
A significant hurdle in this endeavor was dealing with the unpredictable nature of daily data imports. SupremeTech, in partnership with Classmethod, needed to develop solutions that could adapt to the ever-changing influx of data, ensuring seamless operations and data security.
Collaborating seamlessly alongside Classmethod, our joint team conducted research and maintained a robust line of communication. Every update was consistently shared and cross-verified with the customer, ensuring optimal outcomes.
Extracting Data from Store Sources
Furthermore, recognizing the paramount importance of data security in the business sphere, SupremeTech unwaveringly prioritized safeguarding every feature and piece of information.
The process of extracting data from diverse store sources demands a delicate balance of precision and security, and SupremeTech excels in this critical domain. Here's a closer look at how they manage this intricate task.
SupremeTech's approach begins with meticulous research and analysis. They recognize that the data extracted holds the key to unlocking invaluable insights for data analytics. Thus, they leave no stone unturned in understanding the nuances of each client's store sources.
One of the standout qualities of SupremeTech is their commitment to maintaining the utmost secrecy and precision during data extraction. Recognizing that data is often a company's most closely guarded asset, they implement stringent security protocols to ensure that data remains confidential and protected throughout the extraction process.
SupremeTech's Successful Challenge Conquest
SupremeTech's journey in conquering challenges in data management is a testament to its commitment to excellence and its invaluable partnership with Classmethod.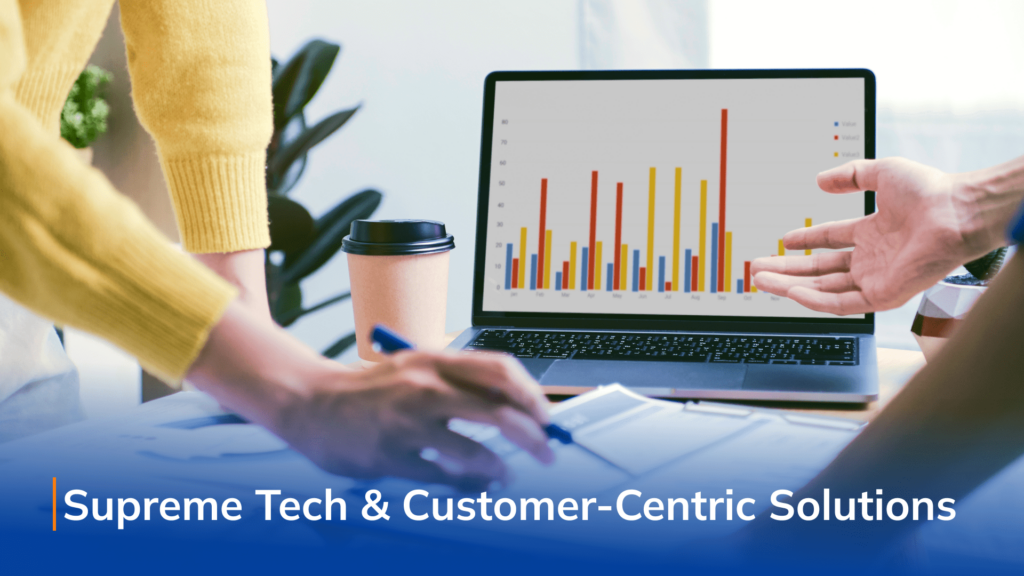 From Research to Specialized Data Management Expertise
Our success story begins with thorough research, leading to the development of specialized expertise in data management. Supreme Tech's dedication to staying at the forefront of industry knowledge has empowered them to provide innovative solutions.
Careful and Methodical Problem Solving with Partner
In partnership with Classmethod, SupremeTech approaches challenges with a careful and methodical problem-solving approach. Their synergy ensures that complex issues are addressed comprehensively and efficiently.
SupremeTech Customized Solutions for Client-Centric Success
SupremeTech's expertise shines through in its ability to tailor solutions that seamlessly align with each client's unique objectives and intricate system requirements. These customer-centric solutions are the cornerstone of their partnership-driven approach.
Ongoing Support and Follow-Up
Beyond the initial implementation, Supremetech's commitment to its clients is an unwavering promise of continued support and follow-up, ensuring that the journey toward sustained success remains smooth and fruitful.
SupremeTech understands that the digital landscape is dynamic, and business needs can change rapidly. Therefore, they provide dedicated client support teams, equipped with deep expertise and a thorough understanding of the client's specific objectives. This personalized approach ensures that clients have a reliable partner to turn to for assistance, guidance, and troubleshooting.
Maintaining Strong Client Partnerships – Classmethod
SupremeTech's dedication to maintaining strong client partnerships, exemplified by its collaboration with Classmethod (CM), underscores its commitment to fostering enduring relationships built on trust and reliability.
Committed to Continuous Improvement
SupremeTech's unwavering commitment to continuous improvement has earned them a series of significant projects with CM. Their dedication to staying ahead in industry trends and emerging technologies ensures they offer cutting-edge solutions. This commitment has solidified their partnership with CM, demonstrating the tangible benefits of their innovative approach.
In essence, SupremeTech's journey of continuous improvement not only keeps them competitive but also strengthens partnerships and attracts vital projects, underlining their dedication to excellence.
Development systems and technologies
Below are the resources and technologies we use to develop the services:
Details of entrustment: Implementation, Testing, Migration, Maintenance & Operation
Platform: Web
Development language: PHP, Javascript
Let SupremeTech help you to start the system now!
Start to invest for your start now with the help of SupremeTech. Our expertise and solutions will empower you to request!
Don't wait, let's take the first step towards digitizing your customer service now!