The code behind true love stories: The expertise in Agile Development
From envisioning dating matching apps to managing complex code and systems in offshore development, the journey unfolds. A major tech company's perspective unveils a vast ecosystem of data, security, and continuous updates. But what's beneath this success?
The article uncovers the often-overlooked need for system maintenance and support in sustaining software success. It delves into offshore development's challenges, such as effective communication and multi-vendor intricacies.
Supremetech's expertise shines through observation, rapid feedback response, continuous research, and proactive preparation. Their real-world achievements stem from trust-building and flexibility.
---
When the topic of dating matching apps arises, what typically springs to mind? Perhaps it's the heartwarming tale of friends that discovers love by swiping right. Alternatively, it could be the heartbreak that follows a breakup. However, for a major technology company, a dating matching app represents something entirely different—a vast system brimming with data, security measures, and continuous system updates aimed at attracting and retaining users.
But what lies beneath the surface of a successful dating matching app? Join us as we explore the intricacies of this article.
Working with one of the biggest dating apps in Japan as an offshore development vendor, Supremetech has been working on both the maintenance and development of new features to support our customers.
The Demand for Sustaining Success: Necessity of System Maintenance and Support
Behind every significant success in the software development world lies a crucial need to maintain and support the systems that power that success. It's the phase that often goes unnoticed, yet it's the requirement of continued triumph.
In the dynamic tech landscape, staying up-to-date is imperative. Consequently, starting in 2020, Supremetech embarked on a journey to comprehensively understand our existing codebase while continually seeking opportunities for enhancement. This commitment to continuous improvement ensures that our system remains current and responsive to evolving technological demands.
Unveiling the Underlying Challenges in Offshore Development
As the development journey progresses, offshore development introduces its own set of challenges. Let's unravel these complexities.
Navigating the Communication Challenge
In offshore development, one of the most important challenges that frequently arises is the need for effective communication. This challenge stems from sources, and one significant reason is the presence of multiple decision-makers across different levels within the project hierarchy.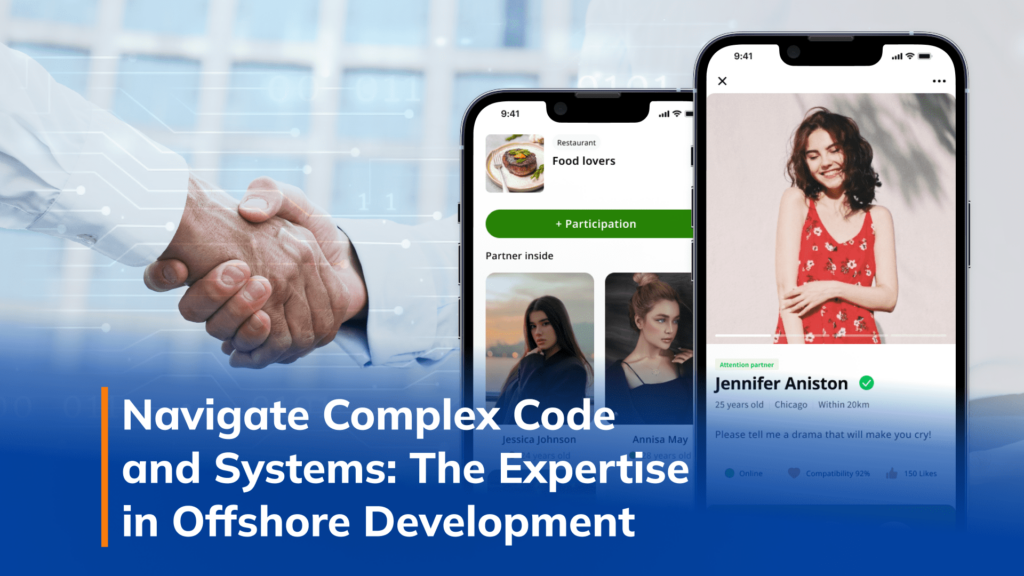 When multiple stakeholders are involved, each with their unique perspectives, priorities, and expectations, the process of defining project requirements can become a complex, time-consuming endeavor. Differing opinions and varying degrees of involvement can create a need for extensive deliberation and consensus-building. Consequently, this extended decision-making process can significantly impact project timelines.
So, what's the solution to this intricate web of communication challenges?
One key approach to addressing these hurdles is investing time and effort in learning and implementing new communication technologies and methodologies. By staying up-to-date with the latest tools and practices, offshore development teams can streamline communication channels, ensuring that information flows smoothly between all involved parties.
Additionally, maintaining a close and continuous relationship with the customer is crucial. Regular and transparent communication with the client can help in better understanding their evolving requirements and expectations. This proactive engagement enables offshore development teams to adapt swiftly to changing project dynamics and ensure that the project progresses seamlessly.
The Intricacies of Multi-Vendor and Long-Term Development
Intricacies compound when multiple vendors collaborate on an extended development journey. What starts as a promising project can evolve into a labyrinth of code and systems that require deft navigation.
Supremetech's Proficiency in handling Complex Cases
Amidst these challenges, Supremetech stands out for its exceptional proficiency in handling complicated cases. Here is how they do it.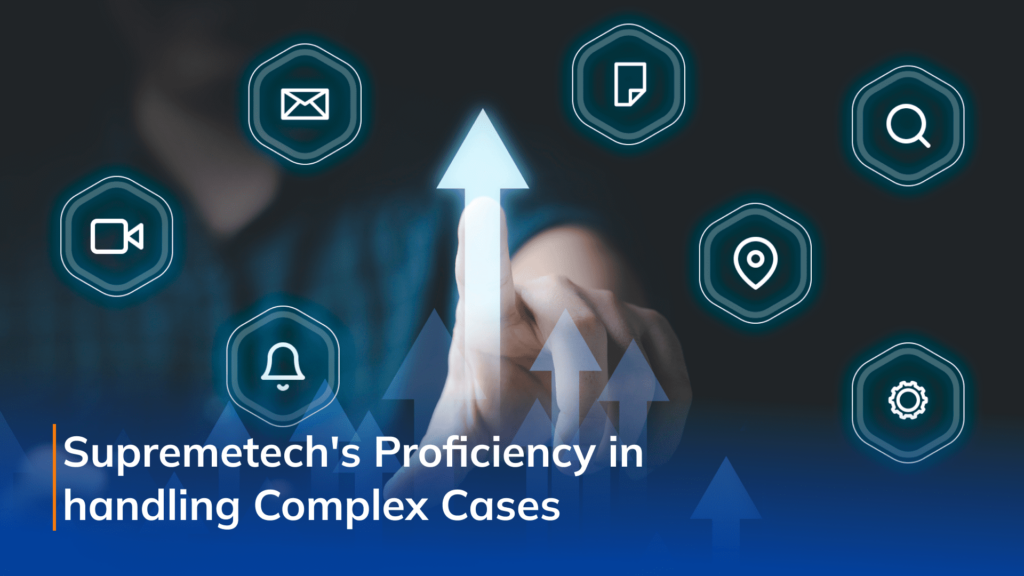 Observation and Rapid Response to Feedback
Supremetech's secret weapon lies in its ability to keenly observe project dynamics and respond rapidly to feedback. This attentiveness fosters collaboration and ensures that client and team requirements are addressed promptly.
Continuous Research and Technical Updates
In a field where technology evolves at breakneck speed, Supremetech doesn't rest on its laurels. The company maintains a constant cycle of research and technical updates. This commitment ensures that all team members stay equipped with the latest and most pertinent information, reducing the risk of obsolescence.
Flexibility and Proactive Preparation
Flexibility, combined with proactive preparation, forms the bedrock of Supremetech's strategy. They anticipate potential roadblocks and are equipped to navigate them effectively. This foresight minimizes disruptions and keeps projects on track.
Achievements in Action
Supremetech's expertise isn't just theoretical; it's evident in their real-world achievements.
Earning Trust and Expanding Development Horizons
Through their meticulous approach, Supremetech has cultivated trust among clients. This trust has allowed them to expand their horizons, taking on larger sections of development in collaboration with their clients. It's a testament to their ability to navigate complexity and deliver results.
In conclusion, the journey from a successful love story to navigating complex code and systems in offshore development is marked by challenges and opportunities. Supremetech's prowess in handling complex cases showcases the importance of observation, research, flexibility, and above all, trust-building. It's a journey that highlights the significance of maintaining and supporting systems for long-term success in the ever-evolving world of software development.
Tech Stack
Below are the resources and technologies we use to develop the services:
Details of entrustment: Implementation, Testing, Migration, Maintenance & Operation
Platform: App (iOS, Android) Web, Admin
Development language: Swift, Kotlin, Golang (admin), Typescript
Let Supremetech help you to start the system now!
Start to invest for your "magic start" now with the help of Supremetech. Our expertise and solutions will empower you to request!
Don't wait, take the first step towards the maintenance part of your system now!
Book a free consultation with us now!