Unpacked: How Streaming Platforms Earn Money?
30/05/2023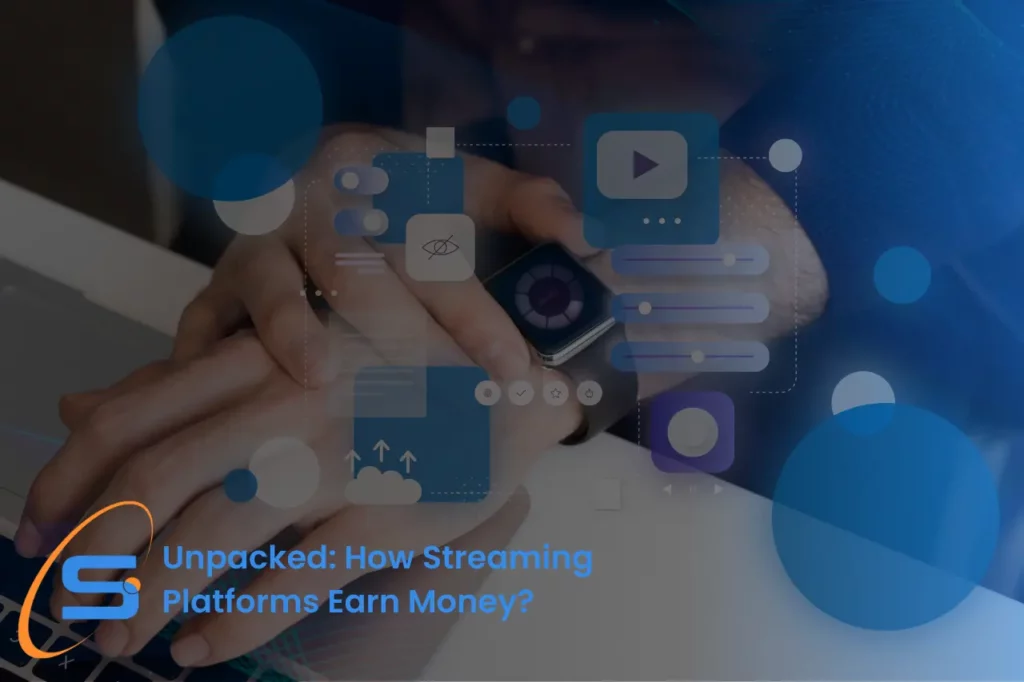 In the past 10 years, it is not difficult to recognize a revolution undergone in the field of entertainment and media. A series of giants emerged as streaming platforms and recorded to generate huge revenue streams. Curious minds began to ask "How streaming platforms earn money?"
Want to find out the answer? So let's get started!
You're undoubtedly familiar with the concept of a streaming platform, and even if you're not, you've almost certainly observed one. So have you ever wondered what it is?
What are Streaming Platforms?
Streaming platforms are Internet-based services that allow users to easily access and view digital content such as movies, TV programs, and live events.
Online streaming enables content to begin playing while the remaining data is still being transferred to your device. These platforms make it easy for users to ingest media without downloading files or purchasing physical copies.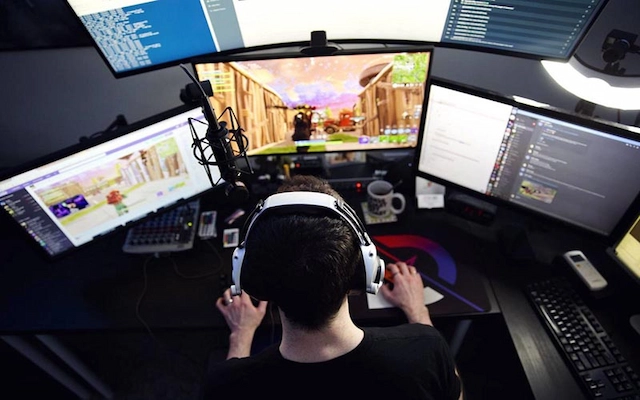 Here are some popular examples of streaming platforms:
Video Streaming Platforms: Netflix, Hulu, Amazon Prime Video, Disney+, HBO Max, Apple TV+, YouTube Premium, etc.
Music Streaming Platforms: Spotify, Pandora, Apple Music, Amazon Music Unlimited, Tidal, Deezer, etc.
Live Streaming Platforms: YouTube Live, Twitch, Facebook Live, Instagram Live, Periscope (Twitter), etc.
How Does Streaming Work?
Content (like a movie) is divided into smaller chunks or data packets to facilitate the streaming process. These data fragments are sent to your browser, which interprets them as a movie. As soon as your browser receives sufficient data packets, the video begins to play.
To ensure that streaming works smoothly, you must have a reliable internet connection with sufficient performance. A minimum of 2 Mbps (megabits per second) is required for smooth, interruption-free streaming. If your Internet connection is too slow, your media will often stop and start while your device buffers.
Key Features of Streaming Platforms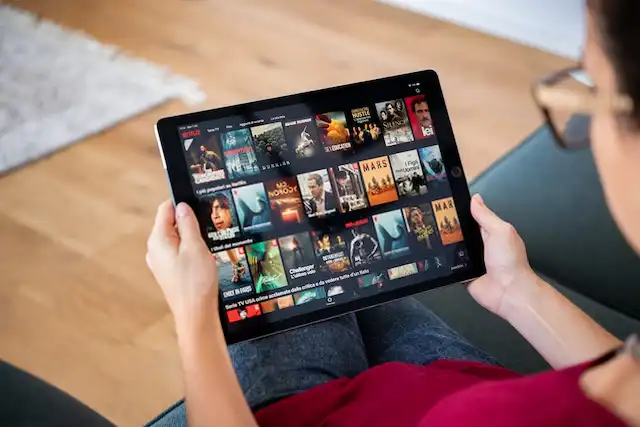 Key features of streaming can vary depending on the type of content being streamed and the specific platform, namely:
On-demand access to a vast library of movies, TV shows, and other content.
Personalized recommendations following user preferences and habits.
Compatibility with multiple devices.
Offline viewing capability, enabling users to download content and watch it without an internet connection.
Production and availability of original content.
Simultaneous streaming on multiple devices, allows different users to watch different content simultaneously.
Social features enable users to share viewing experiences with others on streaming platforms.
Global reach which is accessible to users worldwide.
Common Ways of How Streaming Platforms Earn Money
There are numerous ways of how streaming platforms earn money to keep operating. Some typical revenue streams for such platforms are: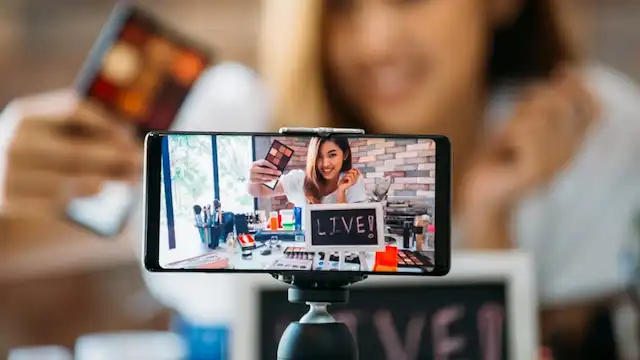 Subscription Fees
Numerous streaming services utilize a paid subscription model. This means that customers pay a monthly or yearly fee to access the streaming service's video content library.
Many streaming services offer different subscription plans to their customers. Some plans include advertisements and commercial segments that play during or before the content, while the more expensive plans usually offer ad-free access.
The fees can vary based on the platform's pricing strategy, region, and the sort of subscription plan (e.g., basic, standard, premium). Here are some examples of streaming services that provide such packages:
Netflix
Hulu
Disney+
Amazon Prime Video
HBO Max
Advertisements
Some streaming services generate revenue on their platforms through advertising. This includes advertisements that may appear during or before and after video content. Ad placement fees are determined by factors such as page visits, ad impressions, and user interaction.
There are even streaming services that rely solely on this business model for profits, meaning they do not charge users for subscriptions or application downloads. Some examples of this are as follows:
Pluto TV
The Roku Channel
Kanopy
Content Licensing and Distribution
License agreements are a common way for streaming services to get access to third-party content. They pay filmmakers and record labels for the privilege of streaming their films and programs. Platforms attract and maintain users by providing access to popular and unique content. The licensing fees may be affected by a number of factors, including the content's level of popularity and demand, the need for exclusivity, and the duration of the licensing arrangement.
Merchandising and Product Placement
Streaming services may profit from their original content's popularity by selling merchandise and arranging for their products to be included in the show. Clothing, toys, collectibles, and other branded things with TV series' or films' logos may be on sale. For example, TikTok is doing a great job of promoting its merchandise via its live-streaming programs.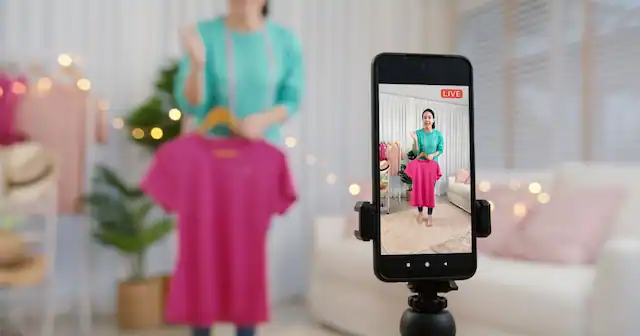 Partnerships and Sponsorships
Partnerships and sponsorships between streaming services and other businesses, brands, or content producers are not uncommon. Cross-promotions, joint-advertising initiatives, and exclusive content arrangements are all examples of the kinds of partnerships and sponsorships. For promotional tie-ins, platforms may partner with companies to include the latter's wares in the platform's advertising or other types of promotion.
International Expansion
By penetrating new overseas areas, streaming services want to increase their exposure and subscriber base. They may reach more prospective customers and generate more income by establishing their services in other nations. Netflix and Disney+ are the two popular cases of streaming services that have successfully grown internationally (more than 100 regions launched).
Data and Analytics
Businesses can use streaming services to gather massive quantities of user information, thus, analyzing their audience's tastes and habits. With this information, they may fine-tune their platform's operations, provide more tailored suggestions, and enhance content curation. To further facilitate market research, audience targeting, and trend monitoring, streaming platforms also provide aggregated, anonymized user data available to advertisers, content providers, and other parties.
Make The Most Out of Your Streaming Platform With SupremeTech
The entertainment industry is changing continuously, with streaming platforms playing an indispensable role in shaping the way we enjoy content. SupremeTech understands the critical role that streaming services play in the modern technological world and hopes to give you a detailed answer to how streaming platforms earn money.
At SupremeTech, our standout offering, Luna OTT Streaming Solution, embodies our commitment to providing solutions that enable seamless content delivery. Luna offers a robust content management system for OTT streaming service providers, enabling businesses to optimize their video content management processes and maximize the value of their video database.
Our team is dedicated to keeping up with technology advancements and offering innovative approaches that give streaming platforms a competitive advantage in this rapidly evolving industry.
Don't hesitate to contact us now to unlock the full potential of streaming platforms!