In House Vs Outsourcing Application Development: Which Is Best?
17/02/2023
You will surely be faced with the question of how to bring your concept to life at the start of each new project. Where can I locate seasoned experts, and how can I set up a team for development? Since making this decision might be difficult, let's list the key benefits of each solution.
In this post, we'll provide further information to assist you in deciding between in house vs outsourcing application development.
What is in-house application development?
In-house development is the procedure in which you create your own team from the ground up. You'll fill roles depending on the skill sets and expertise required to create the product. Amazon and Paypal hire in-house developers, giving them complete control over the project at a greater cost.
Choosing in-house application development is equal to recruiting permanent employees for your firm. To develop your own IT staff, you'll need to go through the process of hiring, interviews, and onboarding. If your startup is only focused on an IT product, hiring in-house would be reasonable.
When to utilize in-house development?
There is no financial restriction on you. Hiring an internal team will provide you with all the advantages and little disadvantages if you are not operating a bootstrapped business and have enough money at your disposal.
You need to take total control. The risks of issues arising are high, and there is little you can do to reduce them. Every choice that has an impact on how the product is developed should be your and your team's decision. It enables you to fully customize your company's internal engineering process to meet all of its minor technological requirements. In addition, to quickly adapt the project to your business, you may easily make the necessary adjustments during the development phase.
Cons of in-house application
It's expensive. Prepare to pay for both the apparent and hidden costs of assembling an in-house staff. That doesn't include the hidden costs of sick leave, vacation, insurance, social security, recruiting, and onboarding each new employee. Even if the crew is idle between projects, you must nevertheless fund their fixed salary.
The rate of turnover might be rather high. Getting the top personnel for your firm is the easiest challenge to solve. IT professionals are in great demand, and you'll have a difficult time resisting poaching attempts from competitors and recruiters. You may end yourself counter-offering your developer with higher perks, causing the payroll to soar. Otherwise, your team's skills will be lost.
It is your duty to train the team. With the advent of new technology each day, the IT sector is always changing. And to fully succeed, you'll need in-house development support from outside. Therefore, investment in training and tools may have a major impact on your company's bottom line.
What is outsourcing application development?
Outsourced application development, as opposed to in-house development, entails delegating the process of producing a product to an external agency. It is often accomplished through a contractual agreement in which the requirements are communicated to the outsourcing agency.
IT services account for 72% of all worldwide outsourcing contract values in the outsource industry (ISG).
Between in-house vs outsourcing application development, outsourced development is preferred over in-house development due to its low cost and scalability. IT outsourcing contributed $66.5 billion in worldwide revenue in 2019 as a developing trend. Google and Slack are two well-known organizations that have outsourced their IT development.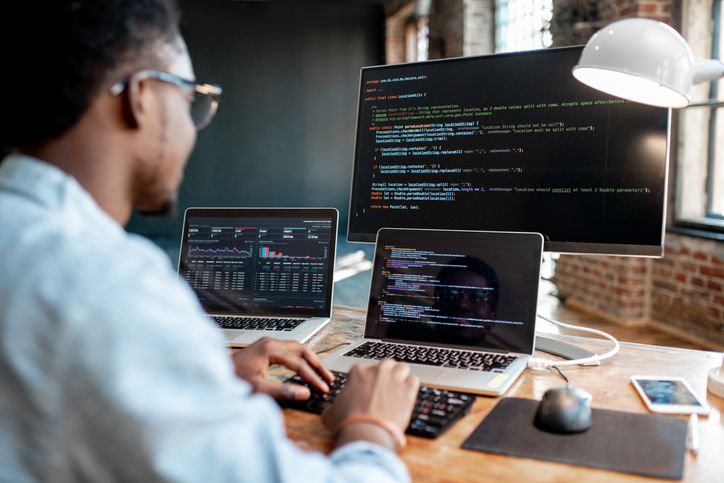 Source: PowerSoursing
Outsourcing development is the superior option in the following instances:
There is a financial limitation. You're on a limited budget and, like many startups, couldn't afford a full-time workforce. Outsourcing allows you to be more flexible with your financial flow. Furthermore, the responsibility of monthly wage does not burden you.
There is a shortage of available talent. You can't seem to find the proper talent in your city or nearby areas. Rather than spending months educating someone, you're better off hiring an IT provider to handle the work.
Launch deadlines are tight. If you have no past expertise in software development, you may be blown away by frequent problems. When you have a deadline to meet, you cannot afford to have delays that may be avoided by working with a skilled IT provider.
There is a lack of clarity. Even with an in-house staff, developing a complicated IT solution will be a big task. There is a difference between business requirements and technical specifications. An outsourced vendor will frequently have a business manager who may function as a bridge between you and the developers.
Cons of outsourcing application
There is no complete control. Unlike an in-house team, an outsourced staff does not work only for you on your project. This indicates you have little influence over development, advancement, and problem-solving. Without a direct connection to the team, you may be unaware of what is going on with your project.
There is a communication barrier. Because of the time zone difference, scheduling a meeting with an IT business halfway around the world will be difficult. Language differences might also be an issue if the outsourced team's leader has difficulties comprehending your issues.
Concerns about trust. You are handing private information to a third-party developer when you outsource. You may be concerned about the agency's privacy policies and if it will take projects from rivals in the future.
Differences between in house vs outsourcing application development
Both processes have their own advantages and disadvantages, so knowing their key differences in terms of communication, timeline, experience, cost, and more aspects are essential before making your choice.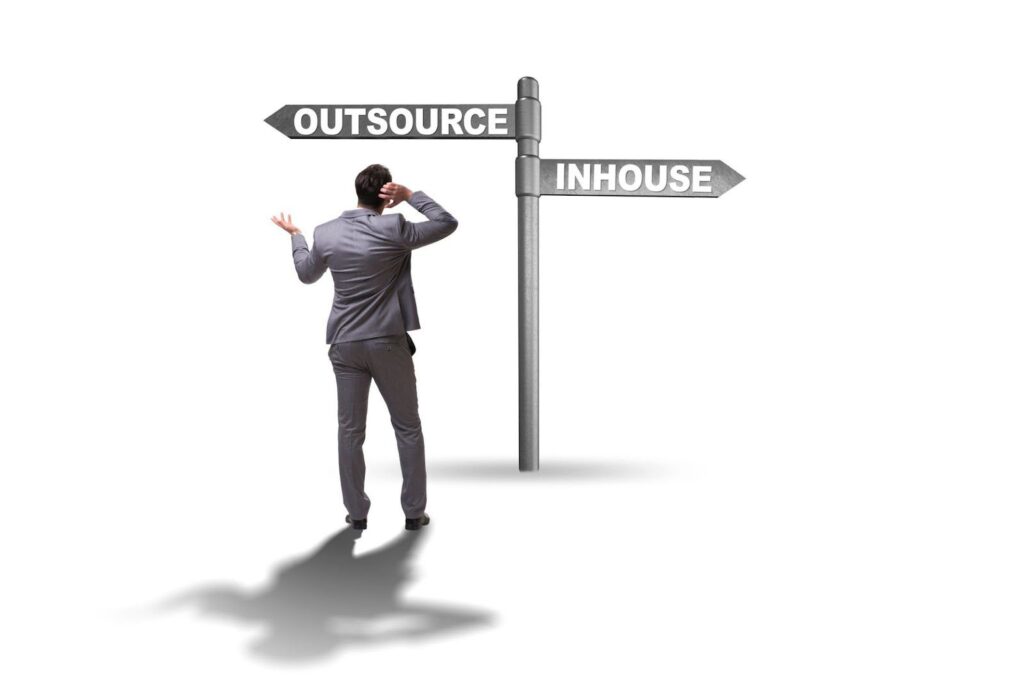 Source: Sigma Software
| | In-house | Outsourcing |
| --- | --- | --- |
| Costs | Higher | Lower, but also based on the outsourcing team you hire |
| Quality | High, and can meet your requirements precisely | High |
| Expertise | Narrow | Extensive expertise in all fields |
| Speed | Quicker, but it takes time to build a team | Slower, but more effective in urgent instances than building a new team |
| Management | Streamlined communication and well-set procedures | Less controllable, although this is dependent on the outsourced team you select. |
| Security | Higher | Lower, however this may be addressed with the use of NDAs and similar agreements. |
| Recruitment and Hiring | Complex | Can be tackled by your outsourcing partner |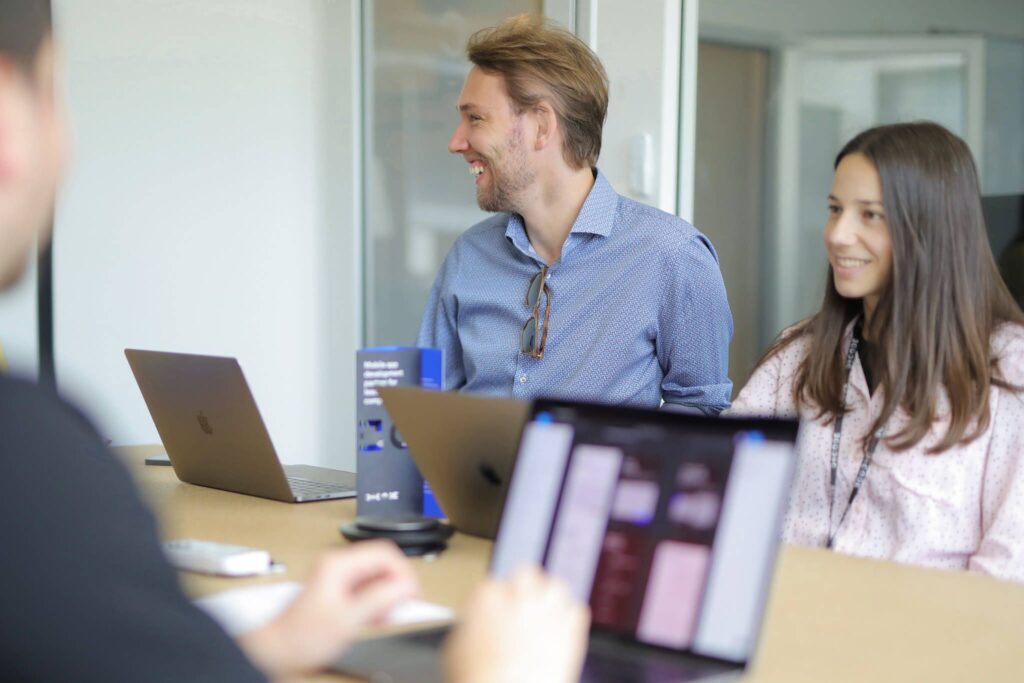 Source: Decode
In Conclusion
To summarize the question of in house vs outsourcing application development possibilities, it must be said that both models offer pros and downsides. The choice is determined by the project's qualities.
The primary criterion to remember when deciding between in-house and outsourced web application development is that if online or desktop application creation or maintenance is not your company's core competency, it may be difficult for your IT personnel to get it correctly. They may lack the necessary experience or insight.
After several failed efforts at doing it in-house, you may end up with an outsourced product. In that circumstance, developing an in-house solution is not a viable option.
On the contrary, it is preferable to outsource it. Between in house vs outsourcing application development, a niche-specific app development business will make your product more competitive and generate more clients. Fortunately, there are numerous business application development services available today, so selecting the one that best meets your development needs will be simple.
At SupremeTech with many years working in developing projects throughout various industries, we believes that technology has the potential to add infinite benefit to the globe and new product ideas and commercial possibilities will arise at a quicker rate. So let's get started today and let us help you create the next world-class product together.