Unveil OTT CMS: Benefits and Key Features
05/07/2023
In the evolving digital landscape, OTT CMS has become instrumental in managing and distributing video and audio content directly to viewers. This article explores the benefits, features, and future of OTT CMS in the digital landscape. Discover how OTT CMS empowers businesses to enhance brand visibility, personalize content delivery, monetize offerings, and gain valuable insights. Keep reading!
What is OTT CMS?
Source: PlayBox Technology
OTT CMS stands for Over-the-Top Content Management System. With this software platform, you can do all things from creating, managing to distribute content. OTT also helps you deliver video, audio, and other media content over the internet. That will replace most of the traditional broadcast channels.
An OTT Content Management System provides the necessary tools for content providers to monetize their media assets. It can be made across various OTT platforms and devices. It allows for seamless content ingestion, metadata management, scheduling, user authentication, and analytics. As a result, this type of system helps content creators and distributors reach a wider audience and deliver personalized experiences in the market.
The Benefits of Using an OTT CMS for Companies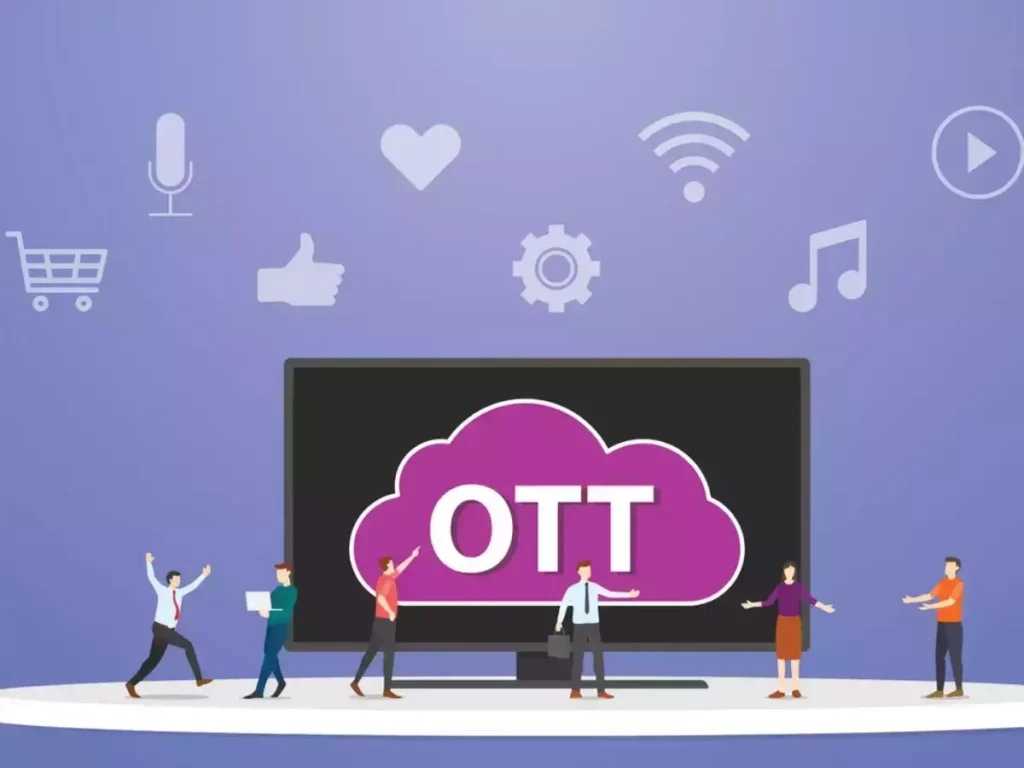 Source: Economic Times Brand Equity
Using an OTT CMS can offer a lot of benefits for companies who look to leverage the power of video and audio content while they do marketing and communication strategies. Here are some key advantages:
Amplified Brand Presence: An OTT CMS enables businesses to distribute their content across diverse OTT platforms, amplifying their audience reach and boosting brand presence.
Customized Content Delivery: Leveraging OTT CMS allows businesses to direct personalized content to their target demographics, ensuring a resonating impact and effective reach to potential clients.
Insights and Analytics: An OTT CMS comes equipped with robust analytical tools and reporting capabilities, offering valuable insights into viewer behavior, engagement metrics, and content performance. This data aids in refining content strategies and enhancing return on investment.
Multiple Revenue Avenues: Businesses can monetize their content via subscription models, pay-per-view, or advertising strategies. An OTT CMS enables seamless monetization methods, creating additional avenues for revenue generation.
Scalability and Adaptability: These CMS platforms offer high scalability, empowering businesses to manage large content volumes and adapt to evolving operational requirements. They also showcase versatility in terms of content formats, facilitating the delivery of video, audio, and various other media types through a single, unified system.
⇒ Maybe you'll like to read: OTT Vs CTV
Key Features of an Effective OTT CMS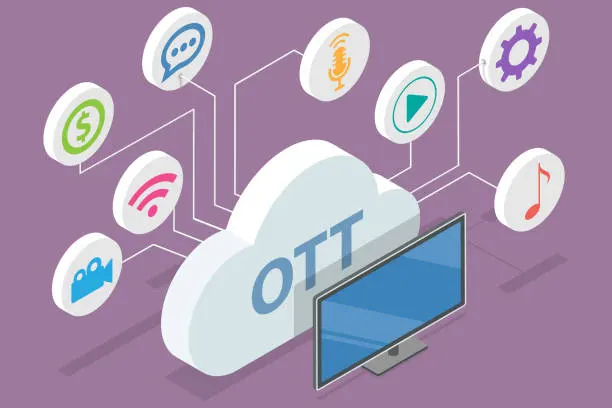 Source: Lawyered.in
An effective OTT CMS should possess key features to streamline content management, distribution, and monetization across various OTT platforms. Here are some essential features of an OTT CMS:
1. Content Ingestion: The CMS OTT should provide easy and efficient ways to upload and ingest content in various formats, including video, audio, images, and metadata. It should support bulk uploads and provide automated transcoding and metadata extraction capabilities.
2. Metadata Management: A robust metadata management system is crucial for organizing and categorizing content. The CMS should allow for customizable metadata fields, tagging, and keyword associations to enhance content discoverability and recommendation algorithms.
3. Multi-Platform Distribution: Users should access seamless distribution of content across multiple OTT platforms, such as smart TVs, streaming devices, mobile apps, and websites. And it should be compatible with popular platforms like Roku, Apple TV, Amazon Fire TV, and others.
4. Monetization Options: An effective OTT CMS should give businesses various monetization models, like subscription-based, pay-per-view, advertising, and in-app purchases. In addition, it will have flexible pricing configurations and offer tools for managing subscriptions, payments, and ad placements.
5. User Management and Authentication: The CMS should provide user management capabilities, allowing content providers to define user roles, access permissions, and authentication methods. It should support integration with Single Sign-On (SSO) solutions and provide secure content delivery to authorized viewers.
6. Analytics and Reporting: Comprehensive analytics and reporting features are essential for understanding viewer behavior, content performance, and revenue generation. The CMS should offer detailed insights on user engagement, content consumption patterns, ad impressions, and revenue analytics.
7. Scalability and Integration: The OTT CMS should be scalable to handle growing content libraries and increasing user demand. It should also offer integrations with third-party systems, such as advertising platforms, payment gateways, and CRM systems.
8. Customization and Branding: You will have customization and branding options, like content providers to maintain a consistent brand identity across their OTT platforms. This includes customizable themes, logos, and user interface elements.
How to Choose the Right OTT CMS for Your Business?

Source: Webnexs
When choosing an OTT CMS for your business, consider factors like scalability, flexibility, integration capabilities, monetization options, and analytics.
Assess the platform's ease of use, content management features, and customization options.
Look for a CMS that aligns with your specific business goals and target audience.
Evaluate pricing models, customer support, and the vendor's reputation.
Conduct thorough research, compare multiple options, and consider trial periods or demos to ensure the chosen OTT CMS meets your requirements and supports your long-term growth strategy.
⇒ Maybe you'll be interested in: How Streaming Platforms Earn Money?
Conclusion: The Future of OTT CMS in The Digital Landscape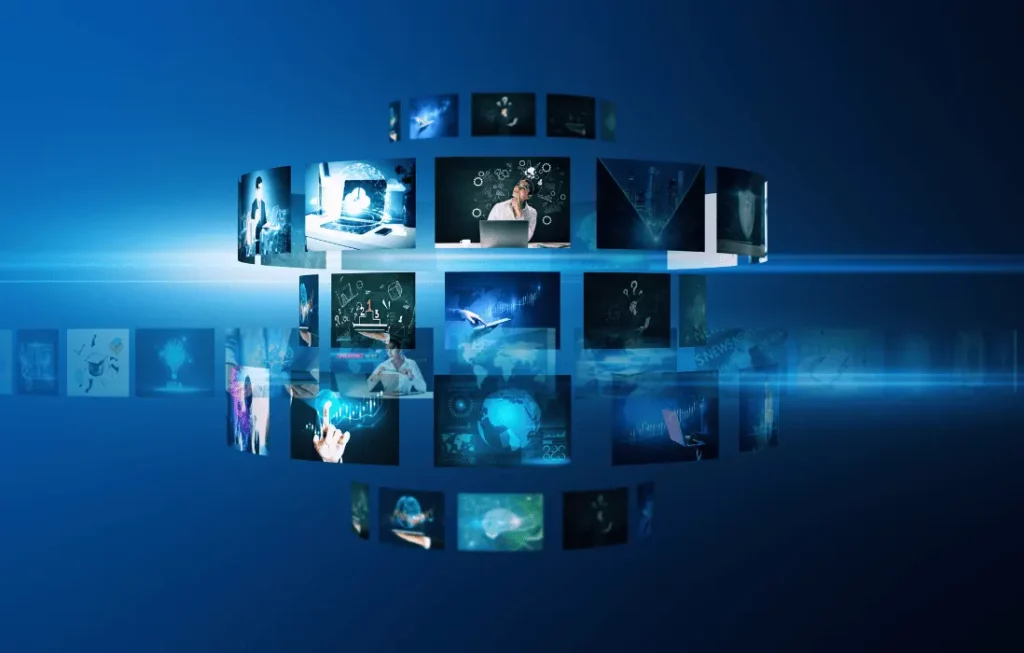 Source: PDG Consulting
The future of OTT CMS in the digital landscape is promising, as we can see an increasing demand for personalized and high-quality video content. Then, it is important to leverage OTT platforms to engage with a target audience, efficient content management, distribution, and monetization will continue to grow.
Platforms like Luna, SupremeTech's OTT Streaming Solution, offer a comprehensive set of features that cater to the evolving needs of businesses. With Luna's customizable interface, seamless content delivery, and advanced analytics, companies can establish a strong presence in the OTT space, drive user engagement, and capitalize on monetization opportunities.
As the digital landscape embraces the power of OTT solutions like Luna, businesses can expect enhanced brand visibility, data-driven decision-making, and increased ROI in their video content strategies.