How to Create an Effective Video Monetization Strategy?
29/06/2023
For today's content creators, an appropriate video monetization strategy represents a tremendous opportunity. Live streaming, video on demand, and OTT technologies are used by businesses of all sizes to distribute content swiftly and effectively while generating revenue.
But how do you determine the optimal method for monetizing your videos? The fact is that video monetization strategies are essential. Choosing the best one will have both short- and long-term effects on your brand's reputation and revenue potential. This article will cover everything you need to know about video monetization strategies!
What is Video Monetization?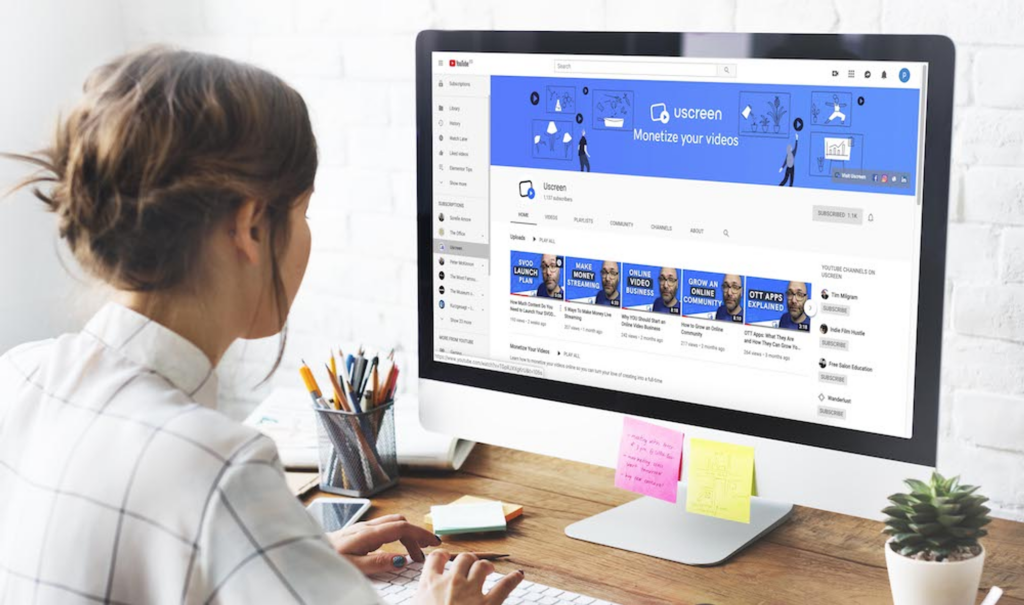 Source: Uscreen
Video monetization means getting paid by granting access to viewers. In other words, video monetization entails viewers paying to watch your videos or other advertising-supported content aimed at your audience.
Even though there is a lot of free content online, people will still pay more for specialized information, entertainment, or knowledge if it is well-marketed. Viewers will not hesitate to pay for access if they believe that your content will solve their problems.
You can monetize your content through a variety of methods. Let's dive deeper into these approaches!
Creating Your Video Monetization Strategy: A Step-by-Step Guide
It's critical for content producers and companies seeking to monetize their video content to have a plan. So how to make money with videos online? Here is a step-by-step guide to help you develop an effective video monetization strategy:
Determining Your Goals and Objectives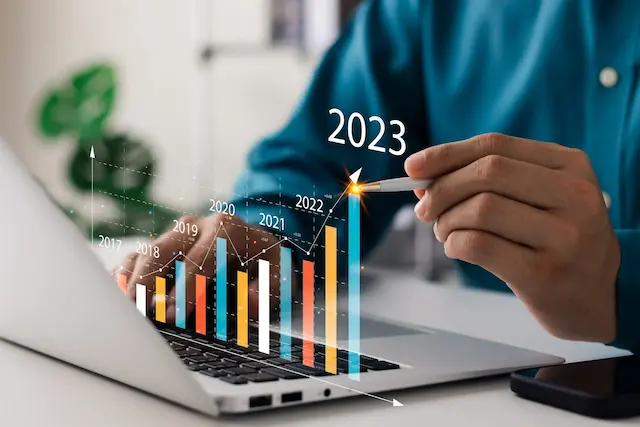 Source: Innovare
The first stage in developing a video monetization strategy is to establish your goals and objectives. This step lays the groundwork and helps you maintain focus on your goals. Consider the below:
Audience Growth: Find out if your main goal is to reach more people and get more people to watch. A strong sense of purpose helps you stay on track, whether you're making content for a large audience or focused on a small area to build a loyal following.
Brand Awareness: If your primary goal is to increase brand awareness, you should create content that highlights your brand's values, products, or services.
Engagement and Interaction: Determine whether your objective is to expand your content offerings by investigating new formats, topics, or platforms. This enables you to reach a larger audience and make money in more than one way.
Keep in mind that your goals and objectives may change over time, so you need to regularly look at your plan and make changes as needed. Once you know what your goals are, you can move on to the next steps, which include choosing the best marketing channels, planning your content calendar, and putting your goals-aligned ways to make money into action.
Choosing The Right Platforms for Distribution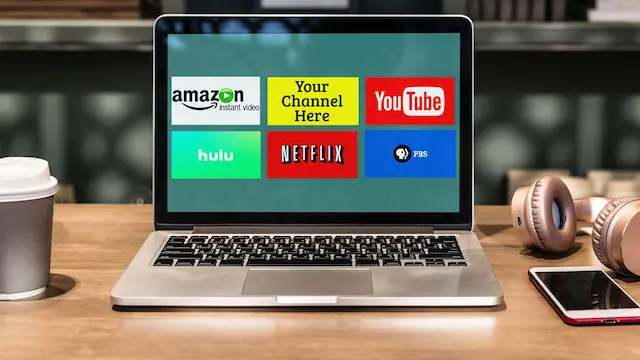 Source: Videomaker
Once you've decided to start making money off of your content, the next step is to choose an online video provider to work with.
To implement the most effective video monetization strategies for your OTT business, you require platforms that allow you to implement your preferred monetization models on your OTT platform. Top OTT Streaming Solutions, such as Luna, provide publishers with a variety of video monetization tools and options that you can take advantage of.
⇒ Maybe you'll be interested in: OTT Vs CTV: Unraveling the Best Choice for Your Business
Setting Up a Content Strategy
Creating a successful video monetization strategy begins with careful planning. It's important to know your offerings and understand your target audience to develop a solid plan. To begin organizing your thoughts, ask yourself the following questions.
Is your library extensive enough to require a membership fee?
Would your audience be willing and capable of paying to access your content?
Is your audience size sufficient to justify sponsorships?
Will advertisements distract consumers from your content?
What effect will your content have on your audience? What is the investment's return?
How much must you earn to break even?
It's important to consistently put out high-quality material if you want to draw sponsors and users and build an audience. By making a content plan and sticking to it, you create a reliable presence and keep people interested. Check how well your content is working and, if necessary, change your plan to make the most of your video marketing approach.
Select Monetization Methods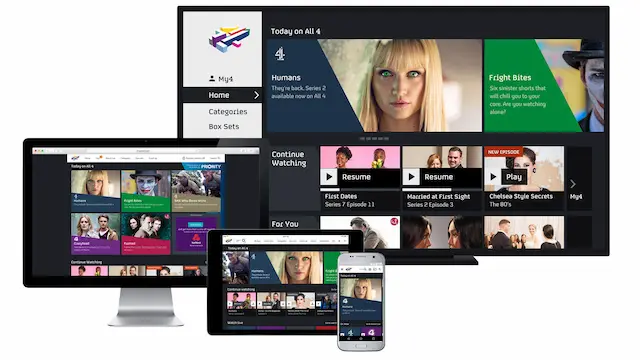 Source: Digital TV Europe
Since video material is becoming more popular, it's not surprising that more artists are trying to make money off of their work. Fortunately, there are numerous options for monetizing video content.
1. AVOD: Advertising Video On Demand
AVOD, or advertising video on demand, is a prevalent method for monetizing video content with advertisements. As a content creator, you can position advertisements at the beginning, middle, or conclusion of your recordings and earn money based on the number of views or interactions.
2. SVOD: Subscription Video On Demand
SVOD is a common way of monetizing video content in which subscribers pay a charge to access premium content. In this way, the OTT company pays the content creator based on how many users or views they get. MasterClass is an example of SVOD in which users pay a monthly fee to get access to a library of classes given by experts in different fields.
3. TVOD: Transactional Video On Demand
TVOD involves charging consumers for specific content items. One of the best things about TVOD is that content makers can charge per view for their videos. This means that viewers only pay for the content they want to watch, instead of subscribing to an entire catalog or library.
4. Sponsored Ads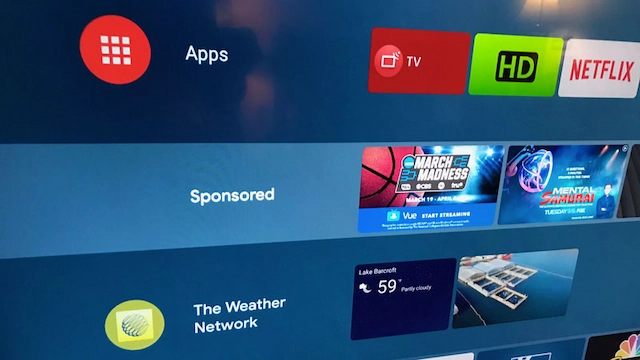 Source: AFTVnews
Sponsored ads involve a brand paying a content creator to promote its product or service in a video. One benefit of paid ads is that they can be put into videos without making them look like too much of a sales pitch. But it's important for content makers to be honest about promoted content and make clear if they're sticking to any paid partnerships.
5. Coupons & Promotion
In this way, content creators work with brands to offer viewers special deals or discounts. In fact, this approach can be good for both the person who made the content and the brand, since the person who made the content gets a cut of each sale and the brand gets new customers.
6. Customized Hybrid OTT Channels
With this method, you set up a custom video feed that can be watched on any OTT device, like Roku or Amazon Fire TV, and give both free and paid programs. One of the best things about this approach is that it lets creators give people a more unique experience when they watch.
Launch Your Video Site
After you have done all the necessary preparations, it is time to launch your video site. You could start your platform with a big party and a well-planned marketing effort, or you could spread it out slowly to make it seem more exclusive.
After your platform is up and running, look closely at the data. Find out what content does well and how people respond to it. Track your income to make sure you are reaching your goals. Listen to both the numbers and the audience.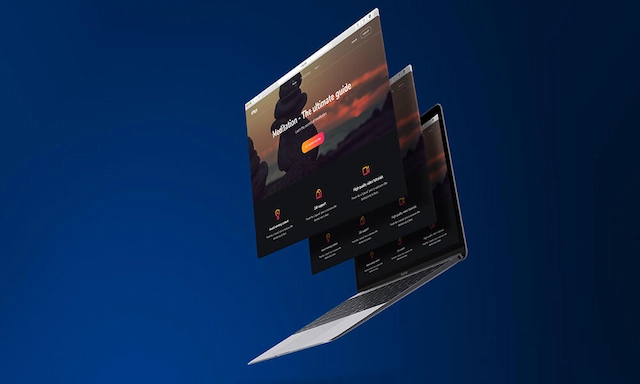 Source: Uscreen
⇒ Maybe you'll be interested in: How to Start a Streaming Service?
Making the Most of Your Video With SupremeTech
So how to make money with videos online? You can develop a video monetization strategy that correlates with your objectives, engages your target audience, and maximizes monetization opportunities by following the steps outlined above.
To make the most of your video monetization journey, check out Luna, SupremeTech's OTT Streaming Solution. With Luna – the next-generation Saas that realizes digital transformation in the TV industry – you can improve the delivery and administration of your video content, ensuring that your viewers have a seamless streaming experience.
Contact us and take advantage of SupremeTech's expertise and innovative technology to optimize your video monetization strategy!