What Are FAST Channels and Why You Should Know About It?
28/06/2023
Everyone seems to have a streaming service to access entertainment, news, and sports content today. However, there are still free alternatives available, including FAST Channels. So what are FAST Channels? You may not be familiar with the term FAST Channels, but you are likely familiar with FAST Channels such as Pluto TV, Peacock, The Roku Channel, IMDb TV, and Samsung TV+.
With over a thousand FAST Channels on the market, advertisers must understand how to work with these new channels and the opportunities for their advertising dollars in 2023. Fortunately, this article will provide you with a comprehensive guide on FAST Channel meaning and help you ****make an informed decision.
Defining FAST Channels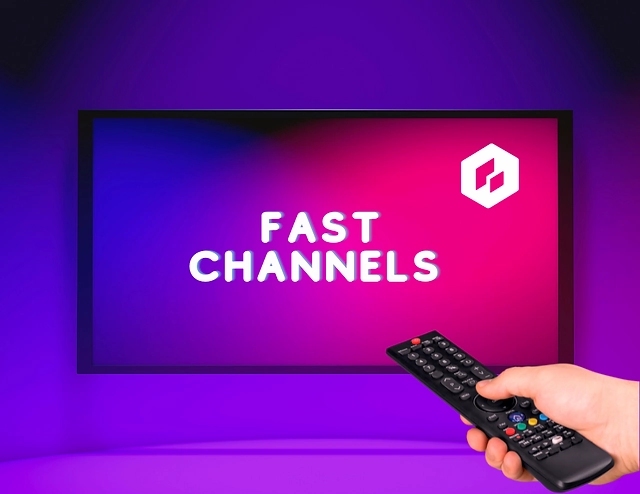 Source: Serverside.ai
FAST (Free Ad-supported Streaming Television) Channel is an exciting service that offers free streaming of TV programs without any subscription fees. It's like regular TV but delivered over the internet on devices like CTV. You can enjoy a mix of TV shows, movies, and digital content on these channels. Simply log in at the scheduled time to watch your favorite programs or movies, and although there may be occasional commercials, it's just like watching traditional TV. Get ready for a convenient and entertaining streaming experience with FAST Channel!
⇒ Maybe you'll be interested in: Linear TV vs OTT
How FAST Channels Work?
Simply put, FAST Channels offer a similar experience to traditional TV watching, where you tune in to specific shows on specific channels at set times. However, FAST Channel takes it a step further by allowing streaming through internet-connected devices. These channels stream content from networks and providers supported by ads, making them completely free for viewers.
FAST Channels combine the convenience of traditional broadcast with the streaming landscape, eliminating the need for actively selecting programs on a streaming platform. They work on connected TV devices like game consoles, Roku TV, Apple TV, and Amazon Fire, and can be used alongside popular subscription streaming services like Netflix, Hulu, and Amazon Prime. It's an exciting way to enjoy a wide range of content without any additional costs.
The Benefits of FAST Channels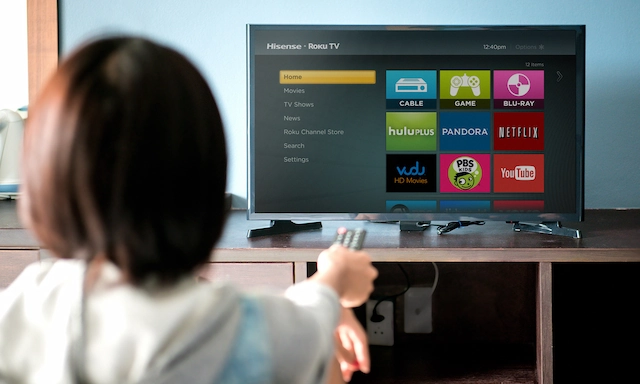 Source: Tom's Guide
Although subscription video-on-demand (VOD) services like Netflix, Hulu, and Disney+ are becoming more popular, conventional linear TV is still widely watched. There are up to 50+ million monthly active consumers of several FAST channel services. For media outlets, this is a golden chance.
Let's discover some of the key benefits:
Acquire New Audiences
Distribution via FAST Channels can help you reach new audiences. Numerous services deliver viewers to your channel on your behalf. The free access model also attracts viewers who may not be willing to pay for subscription-based services, thus increasing the potential viewership and engagement.
Discover Niche-Specific Viewers
In addition to mainstream channels, FAST Channel services also enable the distribution of niche content.
Your channel is more discoverable due to the channel-surfing nature of these platforms. Users will not always remain on a single channel for an extended period of time and will frequently peruse until they find something intriguing. Users can transition from one stream to another with minimal latency thanks to FAST channel switching.
Establish a New Revenue Source
Profitability is another reason why content distributors should consider FAST channels.
Just like traditional TV, FAST channels can earn revenue through ad impressions. This means the channel owner gets paid based on how many people see the ads. Considering that the average adult watches almost five and a half hours of video content daily, the number of views can really add up!
Develop Targeted Advertising
Fast channels offer great opportunities for targeted advertising. Advertisers can utilize user data and preferences to reach specific audiences with relevant ads. This not only makes the ads more effective but also boosts the return on investment for advertisers. As a result, more advertisers are encouraged to collaborate with the distributor, leading to a positive and fruitful partnership.
Enhance Flexibility and Agility
FAST channels offer distributors the advantage of flexible and agile content delivery. They can curate and update their content libraries more frequently, aligning with real-time audience preferences and trends. This adaptability empowers distributors to quickly respond to changing viewer preferences and elevate the overall viewing experience.
The Different Types of FAST Channels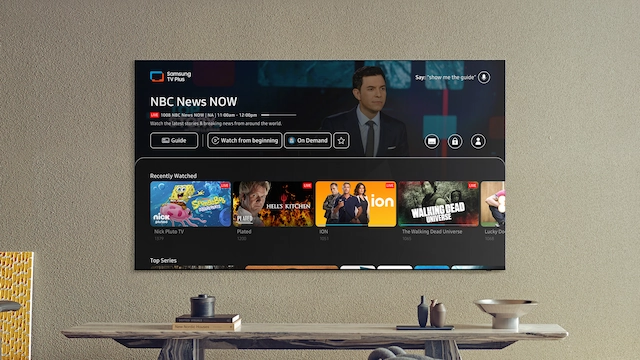 Source: Digital TV Europe
Conventional vs Premium FAST Services
Conventional FAST services provide linear channels with ad gaps, whereas premium FAST services offers additional alternatives, such as pay-per-view and subscriptions, that enable users to avoid advertisements.
Platform Exclusive vs Platform Agnostic FAST Services
With Platform Agnostic FAST Services, users can access their favorite content on any device they prefer. Exciting options like Pluto TV, Xumo, Peacock, and Roku offer this versatility.
In contrast, platform-exclusive FAST services are limited to specific operating systems. This means users would need to buy TVs from particular manufacturers to access those specific FAST services. For example, LG channels are exclusive to LG webOS televisions. Additional examples include:
Samsung TV+ (used for Samsung smart TVs)
Vizio WatchFree (used for Vizio smart TVs)
TiVo+ (used for TiVO devices)
Niche/Syndicated vs Branded FAST Channels
Generally, syndicated channels are curated and managed by an established FAST service. There are various thematic channels on Xumo, such as Action, Black Cinema, and Science Fiction.
Meanwhile, Branded FAST channels are usually published/operated by content creators or owners.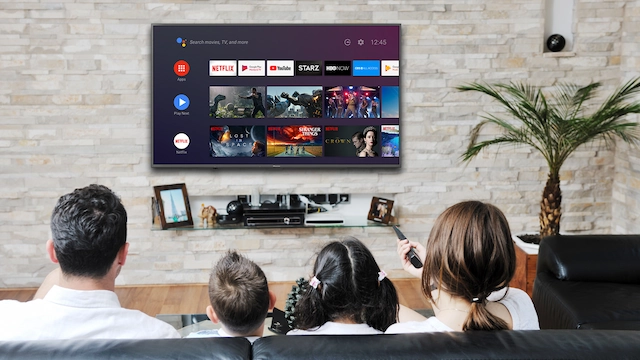 Source: CLUB PCBOX
SupremeTech Helps You Get Started with FAST Channels
So what are FAST channels? In a word, Fast channels have revolutionized the way viewers access and consume content.
To explore the world of FAST Channels and embark on your streaming journey, SupremeTech offers comprehensive solutions. Our end-to-end OTT streaming solution – Luna – can help you start ensuring seamless content delivery and an exceptional viewer experience with top-notch content accessible from all kinds of devices. Luna aims to create a one-stop service for content enterprises to catch up with the technology trend, distribute their videos, programs, and ads to their current users using the internet and continue growing their business.
Contact us now to take a step forward and discover the exciting possibilities of streaming with SupremeTech's Luna OTT Streaming Solution.